Centre For Interreligious Dialogue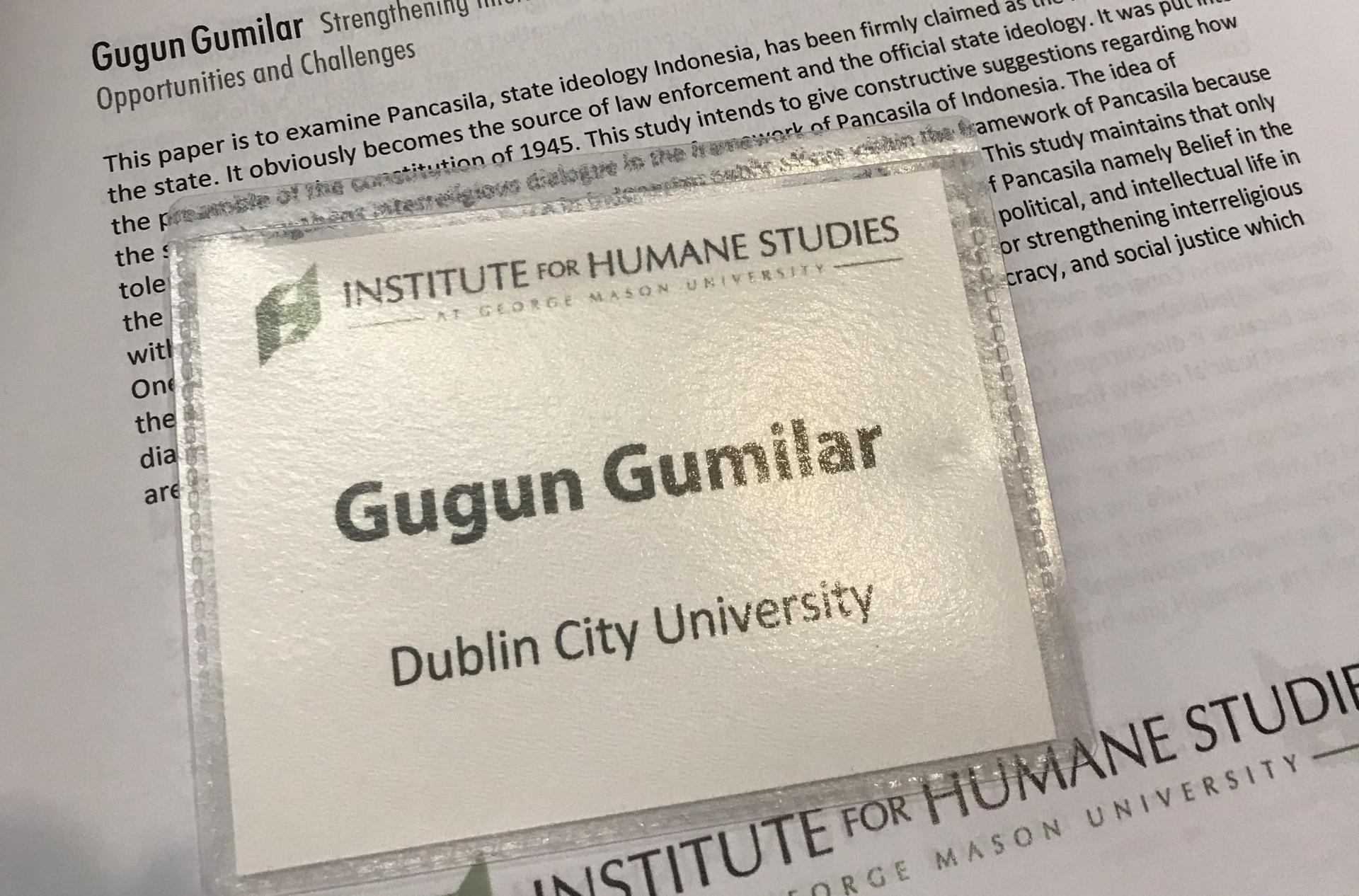 Below Image
Gugun Gumilar Presents Research at Summer Graduate Research Workshop
Gugun Gumilar reports on his recent trip to Pennsylvania, where he presented on his doctoral research:
"The Summer Graduate Research Workshop took place on June 20-23, 2019 which is sponsored by the Institute for Humane Studies (HIS) at George Mason University. This program aims for PhD graduate students who are preparing their research to present and share their PhD research topic during the workshop. I took advantage of this opportunity to develop my own work in a constructive academic setting. When I presented my research topic, I got constructive feedback from the faculty of the Institute for Humane Studies (IHS) and fellow PhD attendees. This program served to help me connect with classical liberal scholars both inside and outside my discipline. I availed myself of these opportunities to meet peers, and engage them not only on a professional level but as a friend. It was a good opportunity for me to gain more knowledge related to my academic research skills, meeting speakers from various backgrounds and building a network.
Meanwhile, I believe that one of the best parts of being a graduate PhD student is the active academic and international engagement with others. The program provided engaging conversations, feedback research and lively debate on broader topics from fellow attendees. There were interesting seminars and discussions at Bryn Mawr College. Meeting PhD fellow students from different places all around the globe is very eye opening. There was full attendance at the conference with 33 representatives from different universities around the world. All fellow PhD selected participants presented their topics, and attended interactive discussions and sessions."