Centre For Interreligious Dialogue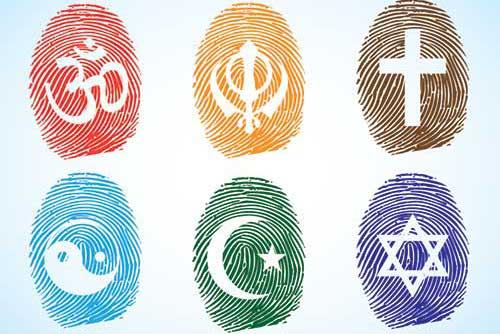 Below Image
Visit from First Year Students, St David's CBS Artane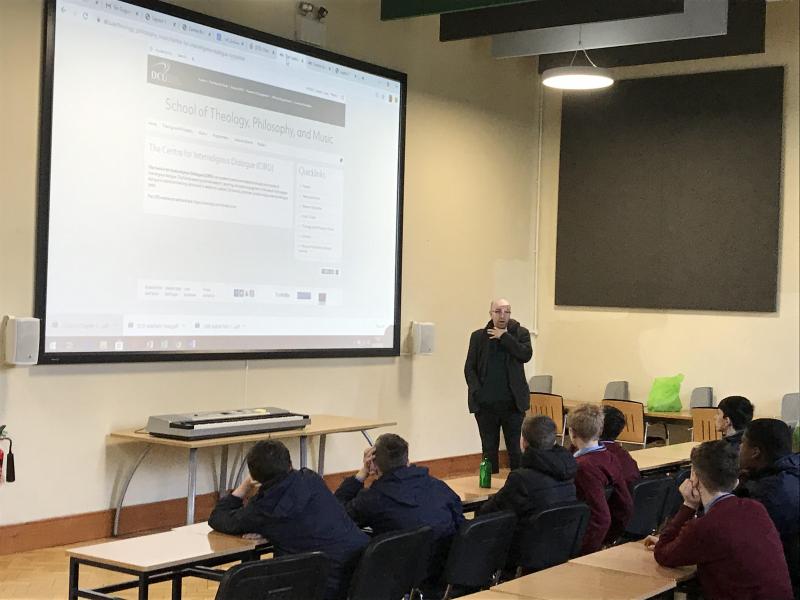 On January 30th a class of first year students from St David's CBS, Artane, took a field trip to DCU All Hallows Campus to learn about the Centre for Interreligious Dialogue. They had studied about the Centre in their Religion textbook and so wanted to know more about it. Their teacher, Jennifer Reynolds, had recently graduated from the BRELED programme at DCU and thought it would be a worthwhile experience for her students.
Waiting to greet them were Dr Jonathan Kearney, Dr Peter Admirand, and PhD student Gugun Gumilar.
Peter first asked the students what they think interreligious dialogue is and then built on their answers, explaining the different kinds of interreligious engagement and learning—and why it is so important for society. They also discussed issues of racism and anti-religious prejudice, which some of the students acknowledged experiencing or witnessing. Peter then showed visual examples of upcoming and recent events in interreligious dialogue and used the image of a bridge connecting two bodies of land to stress how sometimes brave people are needed to make such crossings to other communities and people of faith—but ultimately we are all one people.
Jonathan then helpfully explained his role and journey of becoming a scholar in Religious Studies and how this primarily involves close reading of texts from different religions and backgrounds and the benefits of doing so. He also engaged with the students on questions like: what is a religion?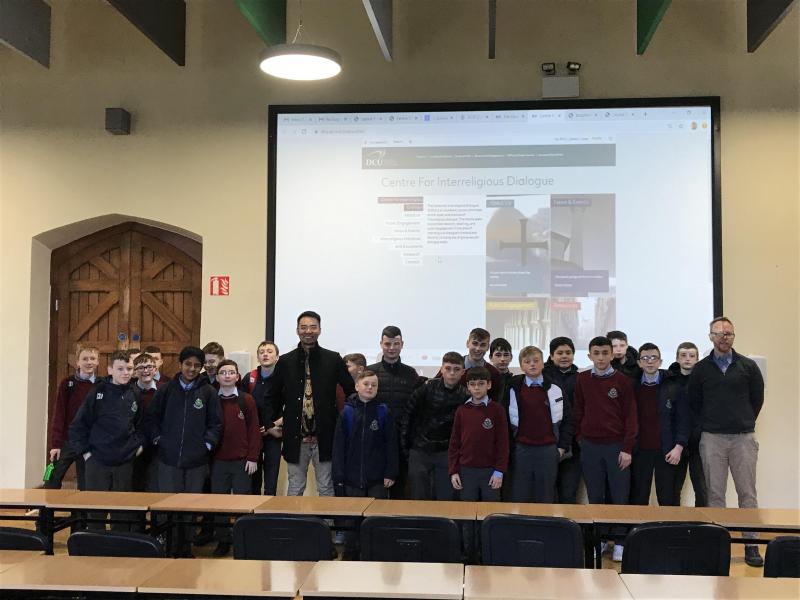 Gugun Gumilar then explained his journey as a Muslim from Indonesia who studied in a Christian seminary in the United States and now is doing his PhD in DCU in a country made up of a majority of Christians. He stressed the value of interreligious engagement and how much the generally open, inclusive, and tolerant approach towards different religions in the West has been a help to his own belief, study and presentation of Islam.
Hopefully, the students found the experience a positive one and will take from what they have learned to try to spread positive messages about those from all faiths and to learn more about them.