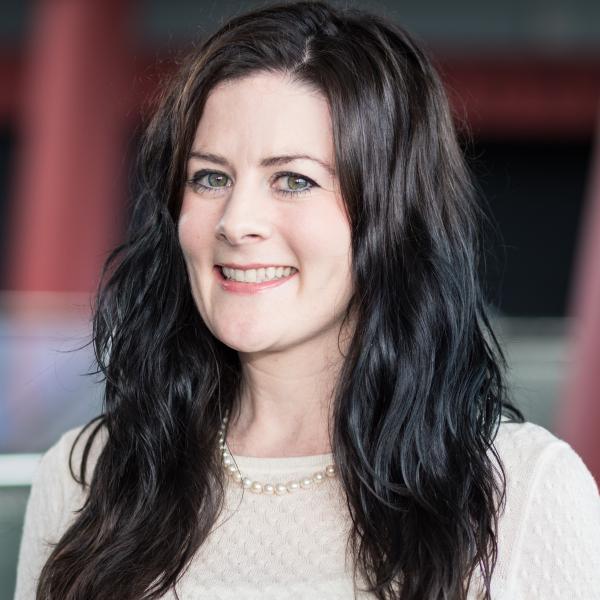 Aisling de Paor
Hi, I'm Aisling de Paor and I am the Chair of the BCL Law and Society Degree at DCU. I'm also a trained solicitor with the Law Society of Ireland and trained in a commercial law firm. 
I've been with DCU's award-winning School of Law and Government since 2014, where I work with many fantastic colleagues. 
My own research interests focus on medical law and bioethics; genetic discrimination and the law; genetic privacy and data protection; science, new technologies and the law. 
So if you're interested in medical law, bioethics and genetics, I look forward to crossing paths with you when I teach these modules. 
When it comes to the BCL degree - I am very passionate about it. We have a fabulous alumni network and peer mentorship opportunities which continue to grow year on year. I also really enjoy growing the relationships between DCU and the legal profession which can open up great opportunities for our BCL students regarding legal placements. 
Another real highlight each year is hosting the annual national moot court competition and I'm pleased to say it is now the largest mooting competition in Ireland! You can read more about me here.