David Kinahan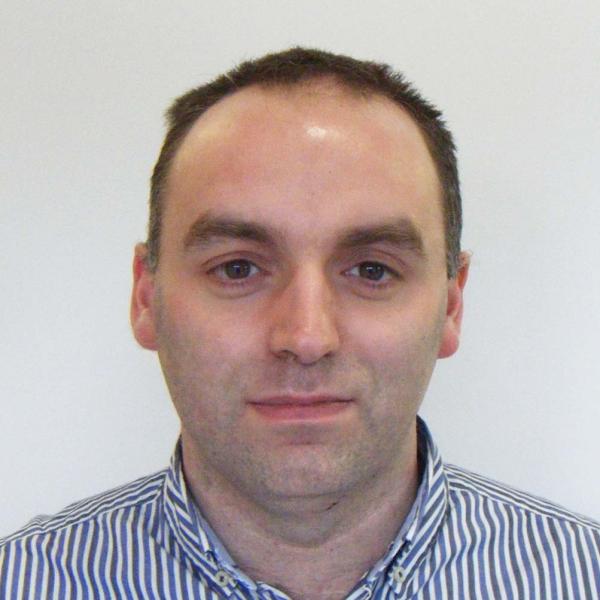 Mechatronics is the engineering of the future. Our world is becoming more and more automated. Graduates who can develop control systems and build robotic systems are going to be in high demand. For example, a really efficient control system that balances the electricity grid might make huge savings to Ireland's carbon footprint without anyone noticing!
A tangible sense of achievement
A civil engineer might have to wait two years to see a building completed, but in mechatronics, you quickly get to see a robot move or hear a motor click and thunk.   
I particularly enjoy supervising Mechatronics final year project students. I've had students complete great projects in areas as diverse as space engineering (building and instrumenting a test rig for a cold-gas thruster) to biomedical diagnostics (designing a lab instrument with in-built heating and fluorescence detection).
While Mechatronics is a hybrid of mechanical engineering and electronic engineering to a large degree, in DCU we also offer specific mechatronic modules on advanced control theory and robotics. We also pride ourselves on training problem solvers and leaders rather than just a specific subset of engineers.
Explore and innovate
For example, instead of students always being told what to do in a lab under supervision, sometimes they're given a challenge in a self-directed laboratory. Go into the lab in a group, unsupervised and in your own time, characterise the rig, and build and test the control algorithm. This way of learning has great outcomes and students love it. 
Technology can have unforeseen effects and that's most obvious in mechatronics. For example, tiny gyroscopes developed for use in smartphones now stabilise drones and make hover-boards possible. Someone with a mechatronics degree is perfectly placed to use advances in technology like microcontrollers and machine learning to make some great changes to society!
Assistant Professor, School of Mechanical and Manufacturing Engineering