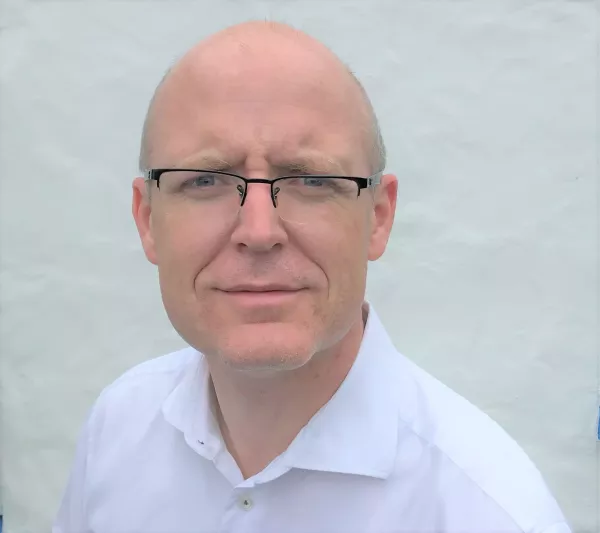 Enda Lynch
DCU alumnus Enda Lynch is the Marketing and Sponsorship Manager with Munster Rugby and here is what he has to say about DCU's BA in Communication studies:
It is 25 years since I started my Communications Degree in DCU. However, even last week, I was espousing its virtues to my nephew who is now looking to go. I chose it because I knew I wanted to work in the area of communications - either media (preferred at the time) or public relations (really an afterthought). I didn't want to become a journalist, and I didn't want to do an arts degree. I knew that DCU was the experience I wanted.
Highlights for me, included:
The people experiences I had. Learning from people who have become masters at their craft, as we sat alongside each other in lectures etc

The freedom I was given to express myself in my projects. The lecturers set boundaries but then let me free within them. If I didn't like the topics on offer for a paper etc. I was able to write a brief on what I did want to cover, they agreed / tweaked etc. and then I was able to explore my passions within those boundaries This ability to work to my passions, within the fixed boundaries of a role that needs completing is something that I embraced and have made the foundation of my working career

The societies and clubs of the university. I was able to engage with so many brilliant people from across many, many backgrounds who all wanted to have fun and indulge their passion. The event organisation, the politics of societies, the collaboration required. All skills I learned as I joined and then ended up running a society

The strength of my degree. It has stood to me in many conversations about my own career. It is seen as a great choice to have made, not the easy route but the best rout
25 years later, I've worked my way through public relations, into brand and marketing, into commercial and now into innovation - all in the sports space, and all thanks to experiences I sampled in DCU.
There's another 25 years in the career engine yet and my DCU experience will continue to be a part of that pathway.
My advice to future Comms students is to go for it. Ignore that DCU is not in the city - DCU has a real family and community feel, not replicated anywhere else. Embrace the opportunities socially and academically. Push the boundaries in how you want to learn - DCU welcomes this.