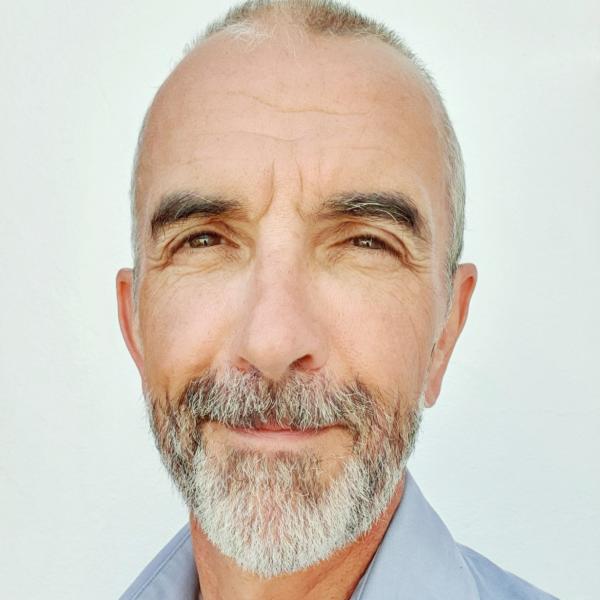 Roderick Flynn
Hi I'm Roderick Flynn and I'm the Programme Chair of the BA in Communication Studies. Thinking back to my own beginnings, I was a so-so student until I discovered media and communications. I started my academic career with an undergraduate degree in History and Politics at UCD. I got one first class grade in three years of study there but: that grade was in Political Communication. This encouraged me to switch from a Masters in History to an MA in Film and Television in DCU (way back in 1991). And I haven't looked back since. I completed a doctoral thesis on Irish telecommunications history in 1998 and joined the permanent staff cohort at the School of Communications the following year.  
Most of my teaching and research is informed by a political economy approach. (This isn't nearly as threatening as it sounds.) So, much of my work tries to understand how the manner in which media production is regulated and funded not only influences what gets made but also what actually reaches audiences. In other words, I try to explore: who gets to speak, to whom, under what conditions and what they can and cannot say.
In practice this means I write a lot on media policy in Ireland in particular (a number of books, an edited journal and conference presentations) but I'm also tied into a growing number of European Research Networks relating to media pluralism, media ownership, public service media etc.
I consider myself incredibly fortunate to be able to do what I do for a living. I love screen media in all their incarnations. To be paid to study the thing that endlessly fascinates you, is quite the privilege. And I hope to communicate that fascination in my teaching and writing. 
You can read more about Dr Roderick Flynn here
DCU Prospectus - Go back to Communication Studies