Stephen Kennedy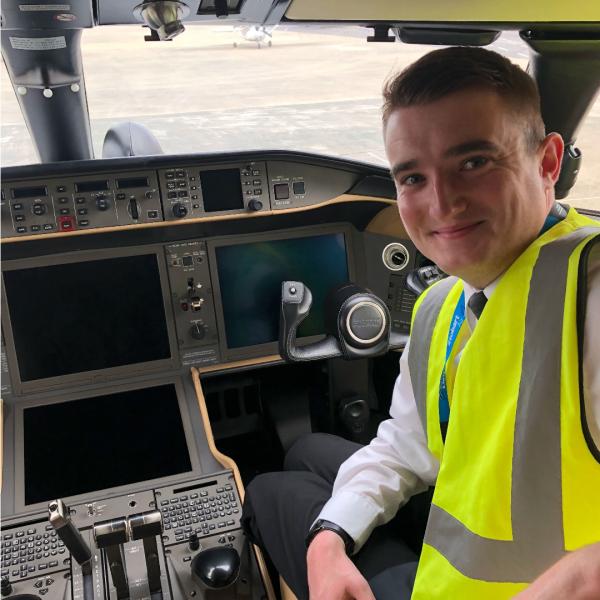 Hello Prospective DCU students, my name is Stephen Kennedy and I am a graduate of the BSc Aviation Management/ Aviation Pilot Studies Pilot Studies. Back in 2012, I too found myself in a similar situation in choosing a college course, a daunting but exciting time for you. The opportunities each course provided is vast and module names confusing so I understand that you may find this time a little bit overwhelming. 
I am delighted to have the opportunity to share my experience in DCU and how it has led to exciting career opportunities for me. 
One of the most enjoyable and worthwhile aspects of the degree courses is the opportunity to carry out an internship with an aviation company in year 3 as part of the INTRA internship programme. The INTRA programme in DCU allows you to gain valuable industry experience and to grow your network. Many of my classmates were successful in gaining employment through the INTRA programme either during their studies or after graduation. 
I was fortunate to gain full time employment during my internship with Stobart Air and held various additional roles with them in customer care, operations and supervisory roles after graduating from DCU. 
I would highly recommend this course for anyone considering a career in aviation both in and out of the flight deck. The course content is interesting, and you have lectures with industry professionals which gives you a broad understanding of the aviation industry and often real-life anecdotes to further bring the content to life. The course equipped me with skills and knowledge that helped propel my career opportunities within the industry.   
I have no hesitation in recommending this course, and I hope it brings you the same enjoyment and career opportunities as it has brought me.  
DCU Prospectus - Go back to Aviation