About the Finance Office | Finance
About the Finance Office
Opening Hours &
Location
The University opening hours: from 09.15 to 12.45 and from 14.00 to 17.15, during normal business days.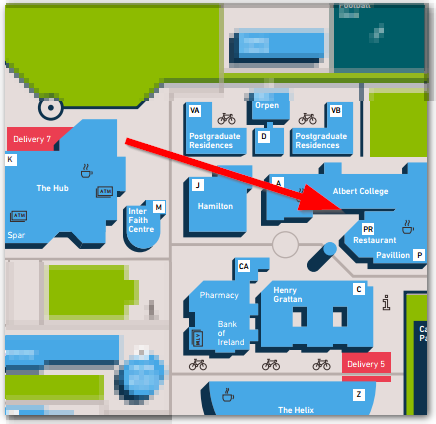 Assistance is available to all staff members in relation to payroll, research, accounting, payables, invoicing.
The student counter/desk is open from 09.30 to 12.30 and from 14.30 to 16.30
Telephone queries are taken from 09.15 to 17.15
Members of Finance Staff will be happy to assist with any query you may have.
The Finance Offices are located on floor 1 and 2 of the Albert's College Building. The student counter is located on the first floor. To get there, enter the lobby acoss from the student resteraunt, then take the lift to floor 1.
For more information - DCU Finance Leaflet.
Responsibilities
The Finance Office's main responsibilities are:
to account for the receipts and payments of the University and all its departments and subsidiaries
to handle and process all payroll matters for all staff
to provide a student fee processing service and related activities
to co-ordinate budgets and advice on trends in University income and expenditure
to manage resources, especially cash, efficiently and effectively
to co-ordinate purchasing policies
to insure and manage other risks
to oversee financial aspects of new buildings
Finance Office Strategy
Following the publication of the DCU Strategic Plan 2012 to 2017 'Transforming Lives and Societies'.
The DCU Finance Office Strategic Plan has been developed to:
Clearly articulate the overall vision, mission and values of the Finance Office
Set out the high level objectives of the Finance Office over the period of the plan
Ensure that there is an alignment between the Finance Office Strategic Plan and the University Strategic Plan.
This Strategic Plan has been prepared following a period of external review, engagement with staff in the Finance Office and with various other stakeholders. We are extremely grateful to staff and others who contributed to the development of this plan.
Finance Office Structure
The revised Finance Office structure has been put in place following the completion of the Finance Office strategic planning process and in the context of the DCU Incorporation Project.
The structure is described as "interim" because at the end of the DCU Incorporation Project, the Finance Office will be restructured once more as there will be an expanded Finance Office with the addition of colleagues from St Patrick's Drumcondra, the Mater Dei Institute of Education and the Church of Ireland College of Education.
'Interim' Finance Office Structure – March 2014