Higher Education Research Centre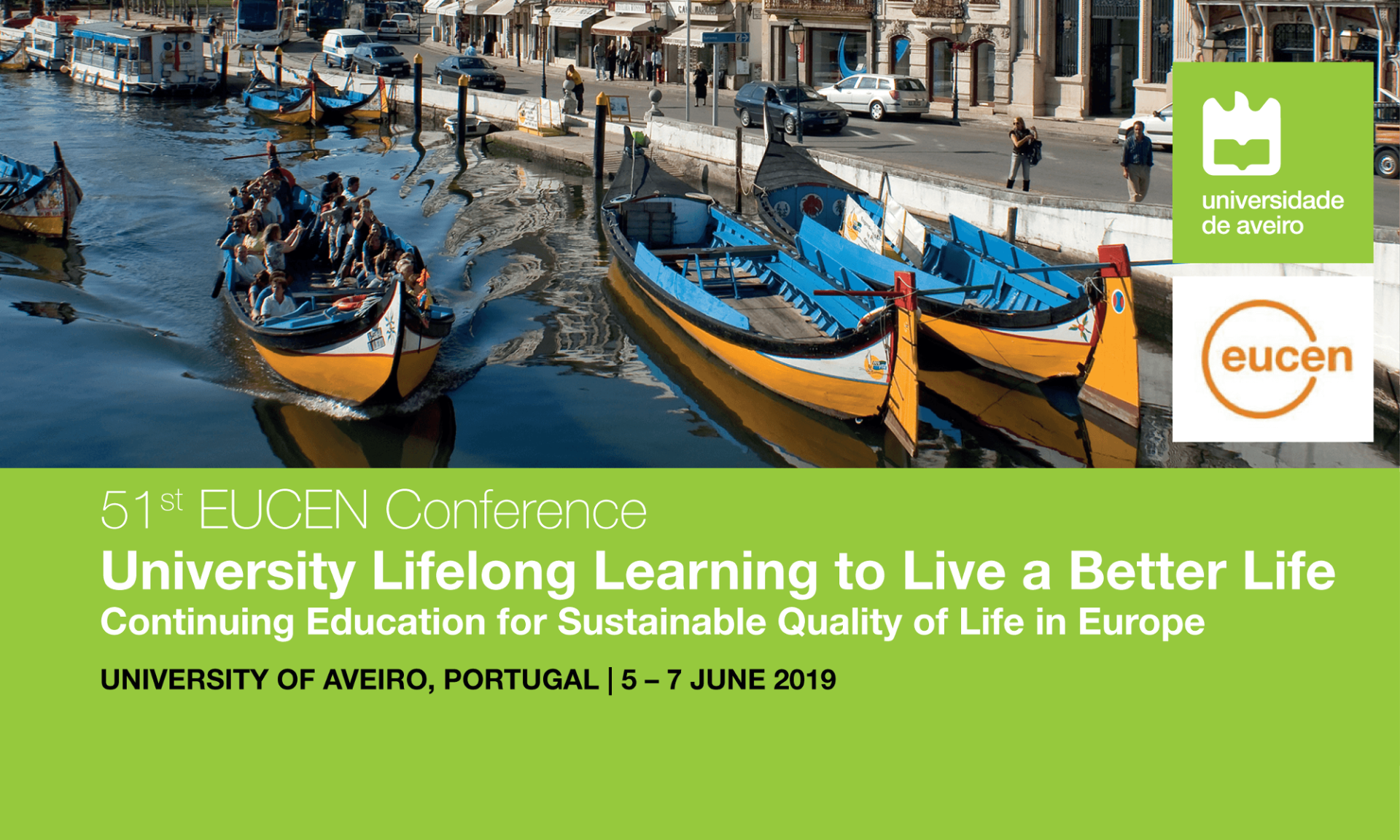 Below Image
51st eucen Conference: University Lifelong Learning to Live a Better Life
Join eucen in Aveiro (PT) 5-7 June 2019 and discover the challenges of skills and literacy at societal and scientific levels. What do guidance, counselling, innovative efficient teaching and learning methodologies offer? In the 51st eucen conference you will explore why Lifelong Learning (LLL) strengthens university collaboration with the communities and the society at large.
This year's eucen Conference addresses the enrichment of Life through higher education, exploring the effects of University Lifelong Learning (ULLL) / continuing education (UCE) in the work place and in life. Strengthening the collaboration with Society and Communities, as a whole, while promoting the individual educational and professional pathways is a challenge that nowadays individuals, enterprises and higher education institutions face.

From this perspective, and taking into account nowadays reality in Europe, we will hear from academics, business and learners on the following overarching themes:
1. Wellbeing in a Digital Age
2. Enabling Livelihoods
3. Active Citizenship and Humanity Engagement

Their contributions will give us an update about ongoing practices and research results contributing to an overall wellness and quality of Life.

Register now to the Conference to benefit from early bird fee until 12 April 2019.

Our current Call for Contributions will be open until 15 March 2019. Do not miss the opportunity to share your work! The best full papers will be included in the eucen eJournal of ULLL ISSN, 2616-6674, Vol 3 No 01.