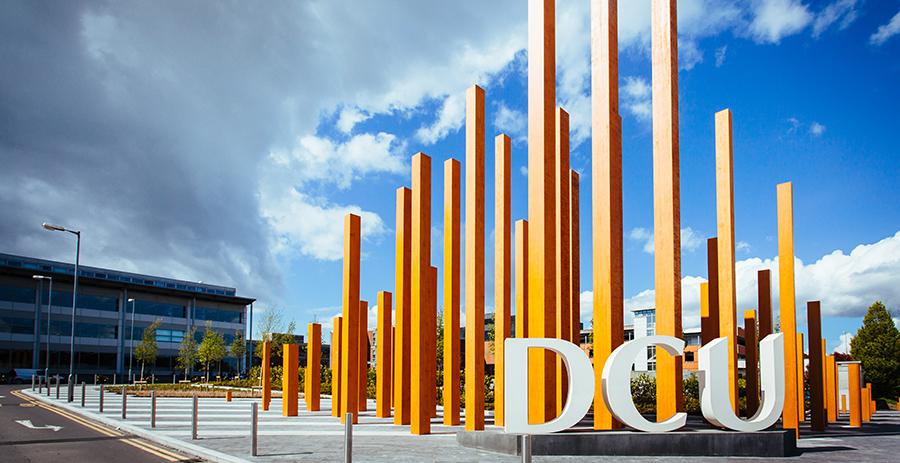 DCU project awarded €20 million investment under Government Human Capital Initiative
Dublin City University has been awarded €19,917 million as part of the Government's Human Capital Initiative that will fund a radical reimagination of the university's curriculum to enhance innovation and agility for future skills needs - a central element of DCU's strategic plan.
The four-year project called DCU Futures will transform the learning of undergraduate students, reconceptualising how we teach, introducing exciting new areas of study, and embedding the digital literacies, disciplinary competencies and transferable skills students will require to thrive in the post-COVID19 world. With industry partnerships, it will establish a structured pathway that focuses on the development of 21st century skills and create capacity for over 1,000 additional students.
Industry partners including Microsoft, Intel, Accenture, Alltech and Prometric will provide strategic direction and support enterprise collaboration, while academic partner Arizona State University will support DCU to deliver effective student learning by embedding pedagogical approaches and virtual lab technologies into science-based modules.
New programmes to be developed by DCU as part of the project will include new bachelor's in: Global Challenges, Psychology and Disruptive Technologies, Energy/Sustainable Systems Engineering, and Digital Business and Innovation as well as new specialisms in Bioprocessing, Chemistry with Artificial Intelligence, Physics with Data Analytics and Business with Analytics.
Welcoming today's announcement, DCU President, Professor Daire Keogh said:
"Today's award is an affirmation of the distinctive DCU DNA which will enable us to do what we do best.  DCU Futures will offer our students unique combinations of 'High Tech, High Impact, Human Touch' programmes which will equip them to flourish as eminently employable, creative, global citizens."
DCU Futures is one of a number of successful projects awarded today of which DCU is involved. 
The University will lead an Irish Universities Association on a project 'Towards a multi-campus Microcredential system' which will provide Ireland with the opportunity to become the first country in Europe to establish a coherent national framework for quality assured and accredited micro-credentials. 
Other awarded projects include:
Virtual Laboratories in Higher Education: A Maynooth University-led project, in which DCU School of Chemical Sciences will collaborate.
Postgraduate Certificate in Innovative Materials for Industry 4.0: A Carlow IT-led project in partnership with the DCU School of Mechanical and Manufacturing Engineering (including iForm).
Thea-led project to build a consistent and coherent approach to the recognition of prior learning within and across the entire public higher education sector.
- Ends -