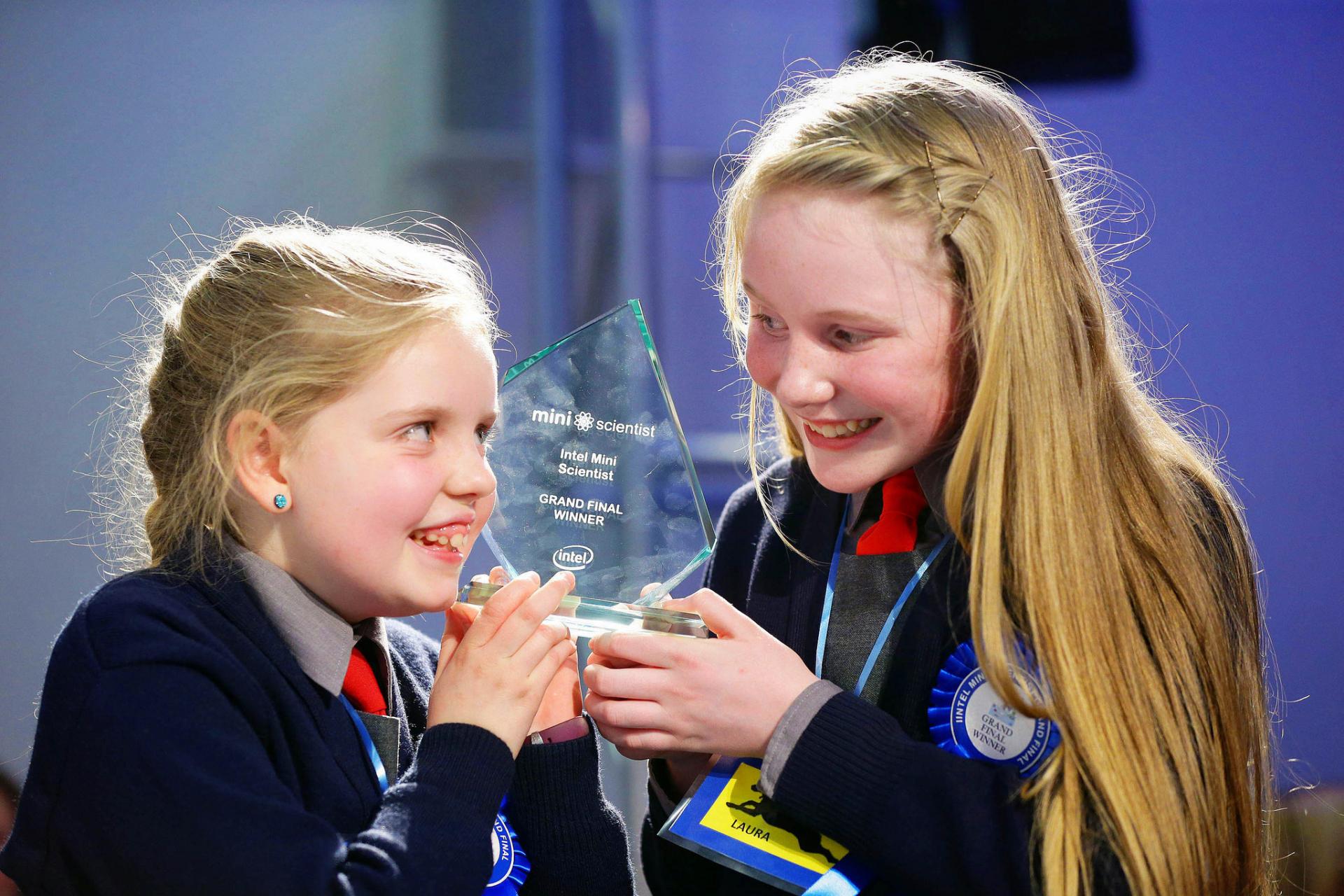 Below Image
CTYI Participant scoops All-Ireland Mini Scientist Prize
CTY Ireland participant, Sinead Buggy, has won the All-Ireland Intel Mini Scientist competition along with her classmate Laura Miller.
The two sixth class students from Timahoe National School Co. Laois designed a video game called "Leaping Labradors" which aims to help visually impaired children enjoy video games. The game involves Larry Labrador trying to avoid Cruella Cat and there are sounds to alert the player to danger.
"We wanted to do a science project that would help other people," said 12 year old Sinead Buggy. They decided on the idea after an English lesson on blindness and guide dogs. The girls were presented with an award by Minister for Skills, Research and Innovation, Damien English, and their school will be awarded €1,000 from Intel. The game will be available soon to download for free on the National Council for the Blind Ireland's website.
The game was designed using the Game Maker programme which Sinead learned at a computer gaming course at CTYI. Sinead then taught Laura how to use the programme. Sinead learned how to create video games at a computer gaming course at CTY Ireland. The course was taught by Emily Church who is a PhD student and former CTYI student. She helped the girls with a few final tweaks in the game the week before the final.
CTYI otherwise known as the Centre for Talented Youth Ireland is based in DCU. Its aim is to allow talented primary and secondary school students to reach their full potential through programmes. Over 35,000 students have participated in CTYI programmes since its first summer school in DCU in 1993.