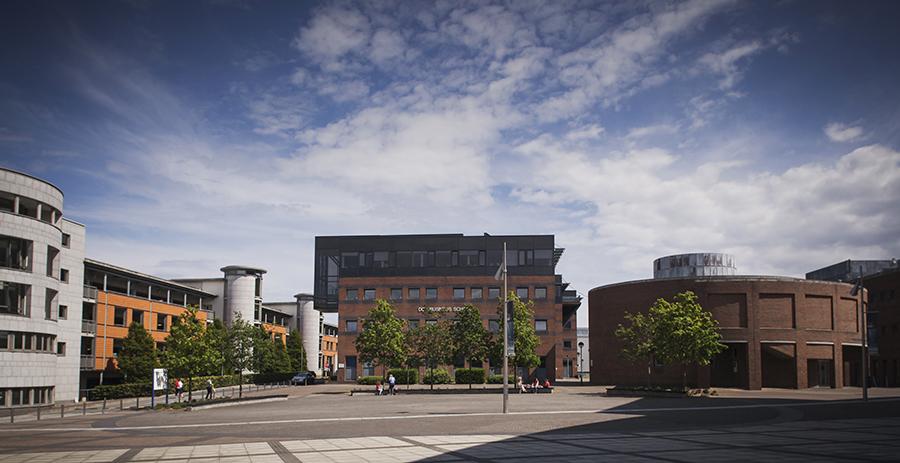 Below Image
DCU academics secure funding for innovative €5.1m health project
DCU Business School academics, Professor Regina Connolly and Dr Paul Davis, have been successful in attracting large EU funding in relation to the MAGIC Post-Stroke Project. The project aims to enable significant change in the delivery of health and social care services for patients post stroke.
Over 508,000 EU citizens are in need of post stroke services every year. Due to demographic changes, the health and social care systems are failing to keep pace with demand. The MAGIC Post-Stroke Project has recognised this significant gap associated with the recovery and needs of people post stoke.
"Presently one third of all stroke patients are discharged from hospital with a significant change to life-style, well-being, health status and independence, yet community health and social care services don't enable patients to make a sufficient recovery post stroke." said Professor Regina Connolly.
There has been significant progress in developing state of the art technologies to assist patients. However, there has been no system to implement rehabilitative improvement at scale or integrate health and social care services. MAGIC will use pre-commercial procurement to engage industry providers who will be required to compete through several phases of solution development and testing.
Professor Connolly explained: "By working in new ways and by reengineering systems with novel, innovative technology and solutions, we can think differently about our approach to care and improve the well-being of patients, optimising the opportunity for recovery post stroke."
Dr Paul Davis commented: "MAGIC is an essential and strategically critical programme to modernise health and social care systems to meet demand and to stimulate research, development and innovation which will ultimately help a care team optimise a patient's recovery. MAGIC will also stimulate European industry to become a global leader in this innovative field."
The total cost of the project will be over €5.1 million Euro, with 70 per cent funded by H2020, the EU's programme for research and innovation. The MAGIC project will run until 2019. Partners include the University of Ulster, the UK Regional Health and Social Care Board, Invest NI and partners in the Czech Republic, Denmark, Finland, Italy, Luxembourg and Spain.