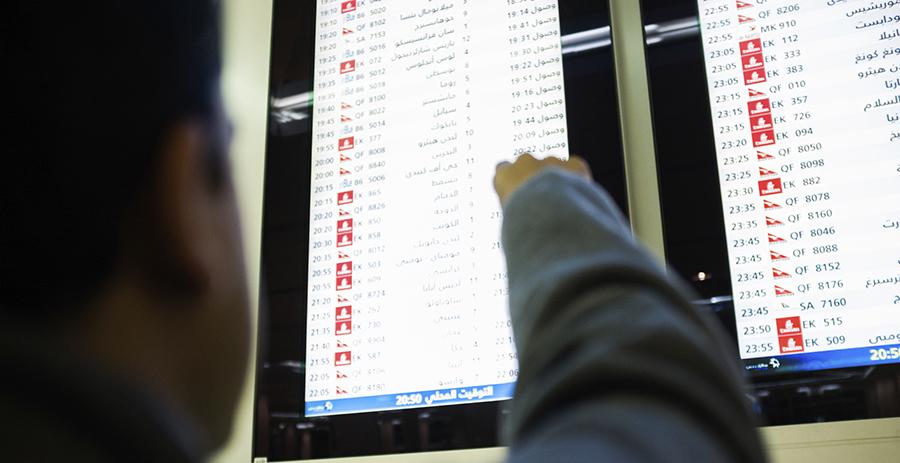 Dublin Airport Smart Airport Hackathon ready for take-off at DCU
Dublin Airport's Smart Airport Hackathon is scheduled for take-off at the DCU Alpha Innovation Campus from April 15th to 17th.
The three-day event will focus on invention and innovation to come up with solutions to improve the customer experience and passenger journey at Dublin Airport.
The upcoming Hackathon is looking for engineers, designers, entrepreneurs and airport customers to come together for a monster brain-storming and building session, sharing ideas and knowledge in order to find solutions that will enhance the customer experience at the airport. Dublin Airport have partnered with RTÉ Digital and Frontline Ventures, who will provide judges and mentors for the event.
Over 200 hackers are expected to take part with the winner collecting a prize of €7,000 and this year's runners-up taking home a prize of €3,000.
The event kicks off on Friday, April 15th at 3.00pm and the winning idea will be announced on Sunday evening at 7.00pm.
Speaking about the upcoming event hosted at DCU, President of DCU Brian MacCraith said: "We are delighted to be hosting this innovative Hackthon for Dublin Airport. DCU Alpha is recognised as the home of Hackathons in Dublin and this event in particular allows DCU to build on its existing relationship with Dublin Airport through the recently established Dublin Aviation Institute." Speaking about Dublin Airport Smart Airport Hackathon,
Dublin Airport Managing Director Vincent Harrison said: "Continuously improving the passenger experience at Dublin Airport is a key priority for us. We have embraced technology through our airport app and the use of Flightradar24. Our DUB HUB web link provides virtual assistance for transferring passengers, we are using Bluetooth technology at the airport to provide live queue times for customers and our Mobile Ops View is a solution which significantly enhances safety on the airfield providing real time information of all aircraft and ground vehicle movements. We are delighted to partner with RTÉ Digital and Frontline Ventures who are on board as mentors and judges. We are looking for bright, entrepreneurial minds to open up and impress us with their solutions to everyday travel problems from the time a passenger books a flight to boarding the aircraft."
Aidan McCullen, Head of Innovation Partnerships and Funding, RTÉ, said: "RTÉ like Dublin Airport is focused on innovating for the future and harnessing the best in new technologies to continuously evolve our offering. RTÉ and Dublin Airport is opening up innovation to the public and the start-up community to co-create our future. We are supporting Dublin Airport's Hackathon event as a media partner in addition to being mentors to those entering. A team from RTÉ's digital division is also participating in the Hackathon weekend."
Frontline Partners Founding Partner Shay Garvey said: "We are delighted to be part of such an exciting and innovative initiative. As long-time tech operators and investors, we know that Dublin Airport has long been one of the global hubs for travel technology. I'm looking forward to meeting the Hackathon teams and mentoring them from a potential venture investor perspective."
For further information and to register for Dublin Airport Smart Airport Hackathon click here