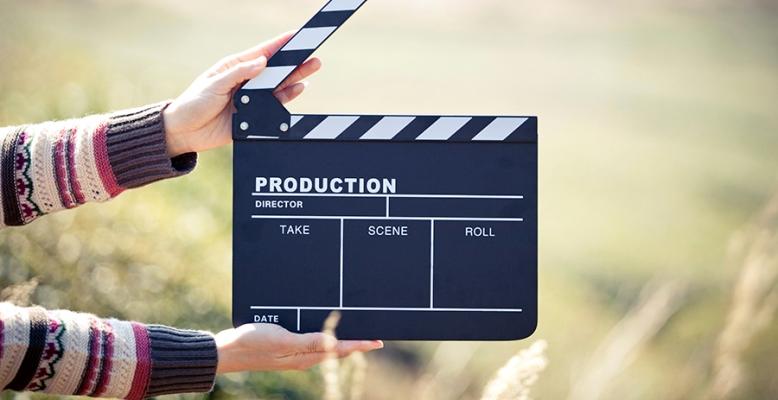 Short film by Dublin City University graduates selected for world's first global digital LGBT film festival
Breathe, a short film made by a group of Dublin City University graduates and course lecturer has been chosen for the prestigious #FiveFilmsForFreedom, the world's first global digital LGBT film festival, which explores the theme of love as a human right through film. Featuring John Connors (Love/Hate) Breathe is set amongst the Irish Travelling community. The film questions to what extent a father is willing to go to when the one who's threatening his legacy and his reputation is his own son. Patrick's (John Connors) reluctance to accept his son, for who, and what he is becoming spirals out of control, pushing him too far, with devastating consequences. The film poses the question as to whether Patrick can bring about the change in his son, or ultimately is he the one that needs to change.
Produced in conjunction with Film London, Breathe involves six former Dublin City University students, five of whom are graduates of the DCU Multimedia programme in addition to a current course lecturer, Liz Greene. James Doherty (Donegal), Peter Brennan (Offaly), Simon Crowe (Dublin), Laura McGuigan (Monaghan), Aisling O'Farrell (Dublin) and Aisling Ni Chulain (Galway) along with Liz Greene (DCU Multimedia Lecturer) shot Breathe last summer in Co.Offaly.
Breathe is currently running at the BFI St. Patrick's Day Film Festival in London and will showcase at BFI Flare on March 26th. It will feature on the BFI Player on March 16th.
The Irish premiere will take place in St. James' Church, Dingle on March 18th.
Breathe was directed and produced by as follows; Director, James Doherty, BSc Multimedia 2009 (Donegal); Producer, Peter Brennan, BSc Multimedia 2009 (Offaly); Director of Photography, Simon Crowe, BSc Multimedia 2009 (Dublin); Production Co-ordinator, Laura McGuigan, BSc Multimedia 2009 (Monaghan); Production Assistant, Aisling O'Farrell, BA Contemporary Culture & Society 2013 (Dublin); Sound Recordist, Liz Greene, CDCU Multimedia Lecturer; Sound Assistant, Aisling Ni Chulain, Multimedia Masters 2015 (Galway).
Post production was taken care of by Outer Limits in Dun Laoghaire, Dublin.
For a full film synopsis check out the following trailer click here