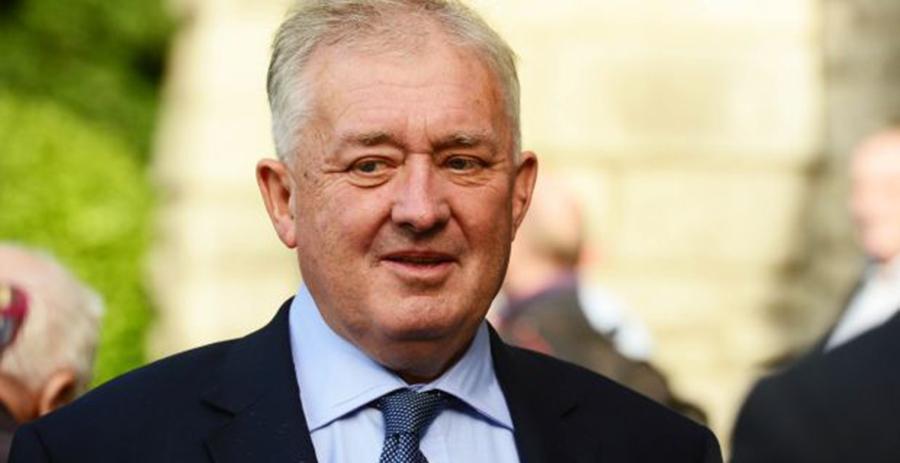 Tribute to Mr Justice Adrian Hardiman
We in Dublin City University are deeply saddened by the death of Justice Adrian Hardiman. Justice Hardiman was Judge-in-Residence at the School of Law and Government and was not only an outstanding jurist but a great friend to the school and its students.
Justice Hardiman took up the role of Judge in Residence in the School of Law and Government at DCU in October 2012. We were honoured to have him preside over numerous Moot Court competitions. He regularly chaired the judging panel of the internal DCU Moot Court Grand Final, and the final of National Moot Court Competition hosted by the School of Law & Government.
As Judge in Residence, Justice Hardiman actively engaged with numerous events hosted by the School of Law & Government delivering the keynote address focusing on the case of O'Keeffe v Hickey at the inaugural DCU School of Law Government law conference "Judges, Politics and the Irish Constitution" in September 2014.
Mr Justice Hardiman was pro active in requesting opportunities to meet and discuss the law with DCU students and was unique in his willingness to debate the legal principles and outcomes of Supreme Court decisions. Students in Jurisprudence classes were privileged as Justice Hardiman delivered several guest lectures during his time as Judge-in-Residence on the issue of adjudication in the context of socio-economic rights in Irish constitutional law, and in the context of the right of access to a solicitor for persons in custody.
This interaction was formative in the education of DCU students. In addition, Mr Justice Hardiman sought out DCU students chosen to work as judicial research assistants for the Courts Service in order to welcome them and introduce them to judges and barristers.
He will be sadly missed by all at DCU.
Ar dheis Dé go raibh a anam.