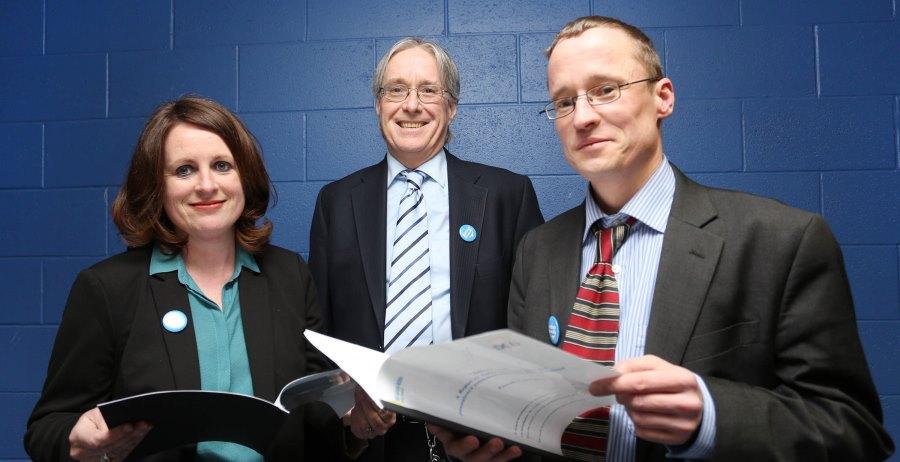 Autism Counts at 1%
DCU releases new study on prevalence of Autism in Ireland
Researchers at DCU School of Nursing and Human Sciences have completed a study entitled "Autism Counts" which sheds new light on the prevalence of Autism Spectrum Disorders in Ireland. Released on the eve of World Autism Day (Saturday 2nd April), the study, funded by Irish Autism Action, estimates the incidence of autism in Ireland at a minimum of 1% of the population, similar to rates from recent studies in the USA and the UK.
Autism spectrum disorders (ASDs) are a group of neuro-developmental conditions characterised by impairments in social interaction and communication, as well as restricted, repetitive and stereotyped patterns of behaviour. Although there have been many studies on the epidemiology of ASDs globally, until now, uncertainty has remained about the frequency of ASD occurrence in Ireland.
Parents of almost 8,000 national school children in mainstream and special education schools across Cork, Waterford and Galway cities were administered an ASD screening questionnaire on behalf of their child. The total number of children identified with a diagnosis of Autism Spectrum Disorder was 63, giving a prevalence rate of 1.0%. Within Special Education schools in the study regions, 36 children were identified with an autism diagnosis, giving an estimated 52% prevalence rate for this population.
Dr Mary Rose Sweeney, one of the Principal Investigators of the report commented,
"The process of screening and diagnosing autism spectrum disorders is complex, requiring input from multiple social, educational, medical and psychological services. Standardising the diagnosis process across all these stakeholders will allow us to better determine prevalence rates across the country and correspondingly deliver more effective policy responses to autism spectrum disorders."
Recommendations of the report include the continued monitoring of prevalence rates over time in Ireland, a register of all children diagnosed with ASD and economic evaluation of the costs and benefits of ASD intervention.
The DCU study team of principal investigators, Dr Mary Rose Sweeney and Professor Anthony Staines, and co-investigator, Dr Andrew Boilson, is currently collaborating on a three year European autism research programme which aims to increase understanding of and improve responses to autism. The research will determine the prevalence of autism in Europe using standardised methodologies across 12 countries, analyse the economic and social costs of autism and develop proposals for early detection of autism.