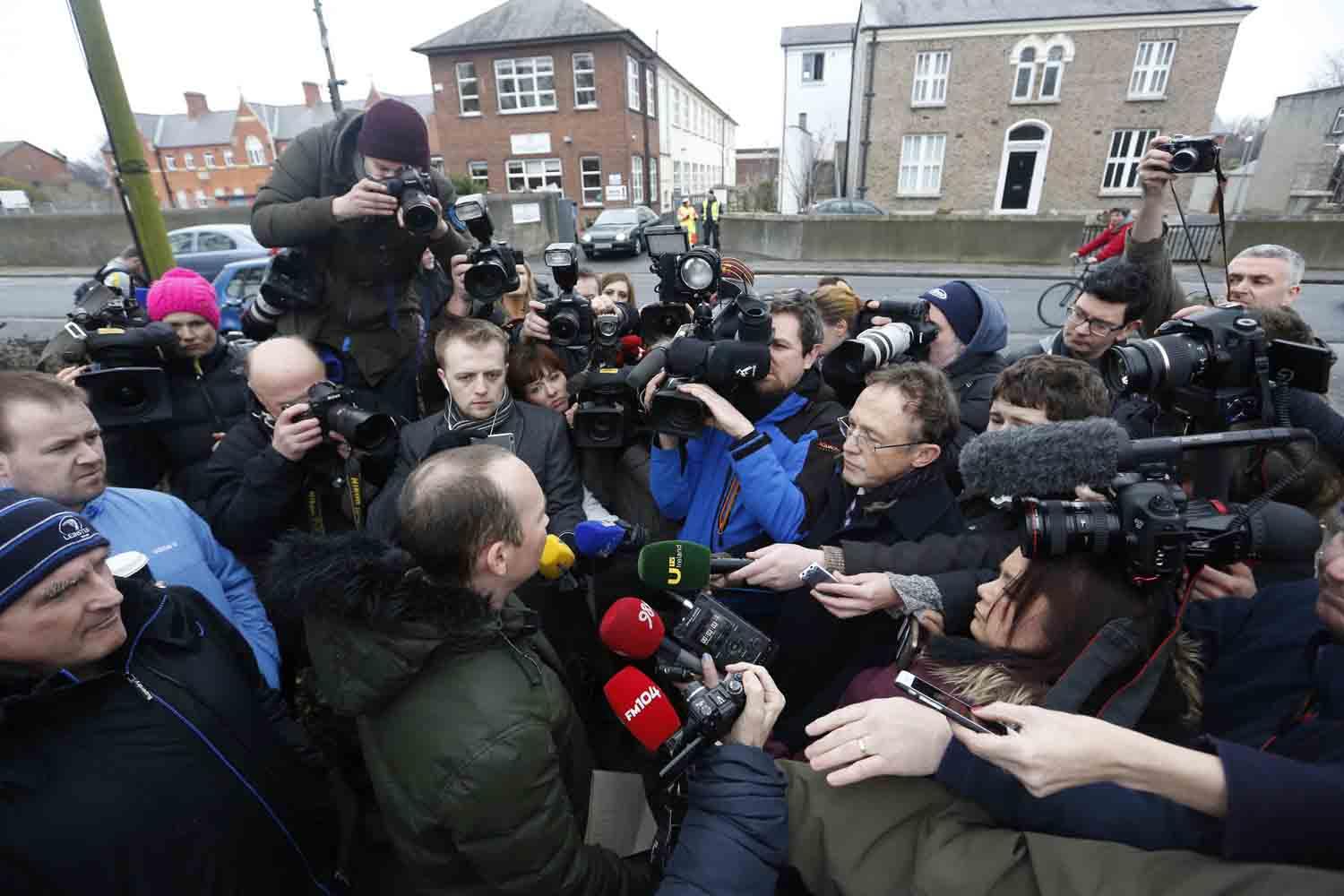 DCU Professor publishes major study on Irish journalists
A new study published by DCU Professor Kevin Rafter and research student Stephen Dunne contains valuable information on journalists in Ireland at a time of tremendous change and challenge in the media sector.
The study The Irish Journalist Today is part of a wider international research project founded in 2007 to assess the state of journalism internationally. On this occassion 70 countries - including Ireland, for the first time - have participated in this Worlds of Journalism project.
Data in the study draws on a sample of national and local journalists working in the broadcast, print and online sectors.
The main findings in the study include:
Majority of Irish journalists (68%) aged between 25 and 44 years
More men (62%) than women (38%)
80% have a third level qualification
More centre-left (86%) than public (74%)
Majority (52%) have some trust in politicians but a significant number (40%) have little or no trust in politicians
Least trust in religious leaders (56% little or no trust); most trust (80%) in judiciary and the courts
Majority (51%) of more experienced journalists believe credibility in journalism has decreased; 53% say pressure to sensationalise news has increased; 84% say time to research stories has decreased
It was also discovered that Irish journalists are relatively young and that there has been a dip in the amount of mid-career journalists, with only 20% aged between 45 and 54. In a piece for The Irish Times, Rafter is concerned that younger journalists might not be able to offer serious editorial context when reporting and contextualising major news stories.
The survey found that men dominate senior positions with almost consistent two-to-one male/female ratio reported at every level of responsibility. There is also salary differences between male and female journalists. The findings show that a female journalist earns an average post-tax monthly salary of between €2,001 and €2,500. Their male counterparts however earn an average post-tax monthly salary of between €2,500 and €3,000.
The study is based on the most extensive survey ever undertaken of journalists working in Irish media organisations. It is also the first attempt in almost two decades to provide a systematic insight into the values and orientations of Irish journalists and their professional culture.
The opinion piece by Kevin Rafter relating to these figures can be found on The Irish Times website here.