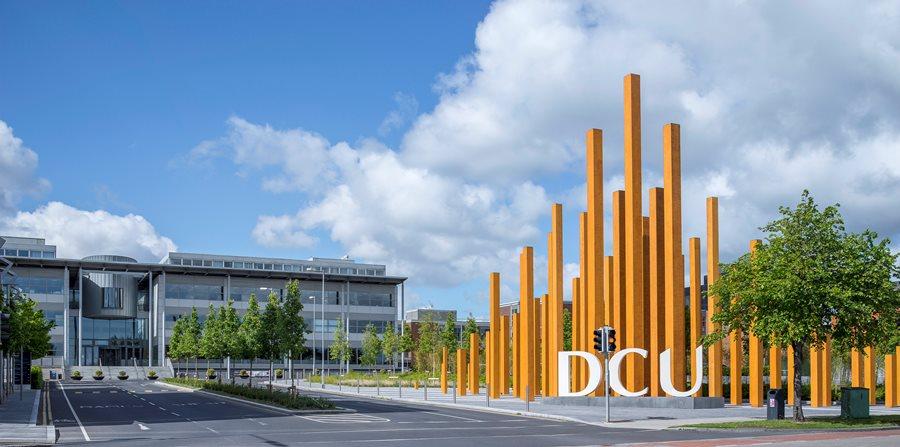 Below Image
Shop-bought and school lunches of a lower nutritional value than home-made lunches according to DCU research team
Researchers at Dublin City University have found that shop-bought and school lunches were of a lower nutritional value than home-made lunches in new research which surveyed the nutritional quality of school day lunches among Irish teenagers.
It found that lunches provided by schools or purchased in outlets near schools contained higher levels of calories, added sugars and fat.
Calls have been made for the Department of Education and schools to consider policies that improve school food practices and minimise students' exposure to unhealthy food environments. Initiatives that encourage teenagers to opt for home-made are also recommended.
The research was funded by DCU's School of Nursing and Human Sciences and led by Dr Mary Rose Sweeney, Senior Lecturer and undertaken by registered Dietitian, Sarah Browne. It was published in the journal of Public Health Nutrition.
615 lunches were analysed from a cross section sample of urban and rural schools, with 376 home-made lunches, 115 classed as school lunches and 124 lunches sourced in food outlets close to secondary schools.
Of the 305 teenagers, aged 15-17 surveyed, it was found that 39% purchased lunches at school or in the school vicinity and boys were more likely than girls to purchase food from local outlets. The study found that teenagers were more likely to consume processed meat products, chips and high calorie soft-drinks from lunches sourced at school and local shops.
In contrast, home-made lunches were more likely to contain wholemeal breads, cheeses, red meat and fruit. However, the average school day lunch, irrespective of source, was low in fibre, vitamins and minerals, and high in salt.
Commenting on the findings, Sarah Browne said:
"There are two major concerns when teenagers are exposed to and eat high calorie, fat and sugary foods regularly at school. Firstly, we know these foods and drinks contribute to obesity, and secondly, it means that healthier options are not eaten as much. This study showed that for the most part home lunches were preferable to bought lunches, however, all school day lunches need attention in terms of fibre, vitamins and minerals so we need to raise awareness at home and school about the importance of improving the quality of the foods our teenagers eat."
The principal investigator Dr. Mary Rose Sweeney said:
"The very clear message emerging from this research is that schools could do much better in terms of improving the nutrient profile of food served at school with a consequent positive impact on students' health. The Department of Education, School Principals and Parents should bring pressure to bear on private companies who have set up kitchens in schools around the country to ensure that their profit margins are not prioritised over children's health."
Professor Anthony Staines, a co-investigator in the research said:
"Ireland has a problem with obese and overweight children. This work shows how effective food marketing is. We need to refocus food production, and marketing, on healthier, balanced diets. Proper food labelling will be important, so that people know what they are eating. This work also supports the "No-Fry zone" which is to stop fast-food outlets being opened beside schools."
The paper outlined that low-nutrient, energy dense food and beverage items including confectionery and sugar-sweetened beverage items are commonly sold alongside healthier options in Irish secondary schools and that as result of this, fruit and vegetable consumption has also been shown to be lower in schools where low-nutrient, energy dense foods are available. It highlighted that food retailers in close proximity to secondary schools are an important influence on the dietary behaviour of young people.
Previous literature has shown that there are on average over six local shops and four fast food restaurants within a one kilometre radius of 75% of Irish secondary schools.
Teenagers from Ireland's youth council Comhairle na nÓg responded to the findings saying: "Schools need to increase the price on unhealthy food items in canteens and decrease the price of healthy foods and make them more attractive to students."
Check out all of the Healthy School Lunch options here
Note:
• Students from five Irish public system secondary schools were recruited to take part in self-report food diaries.Two single sex schools, one male and one female and one mixed gender school in an urban area and two single sex schools, one male and one female in towns with a rural catchment area took part.
• Less boys (92) than girls (213) participated in the study.
• Students from fourth year classes, aged 15-17 years of age were eligible to participate.
• None of the participating schools were eligible for the Schools Meals Scheme
• Participants' socio-economic status was defined from home addresses using the Pobal HP deprivation index. There was a bias towards affluence in the study sample.
- Only 4% of participants lived in socially disadvantaged areas, with the remaining sample from very affluent (4%), affluent (27%), marginally above average (44%) and marginally below average (21%) areas.