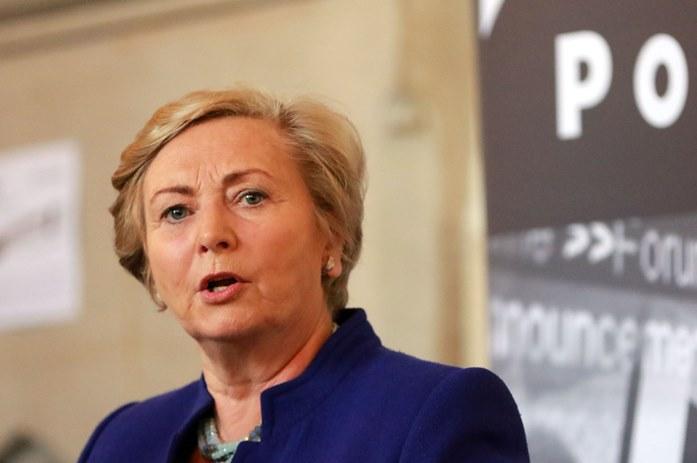 Below Image
Tánaiste and Minister for Justice Frances Fitzgerald to provide opening address at the DCU Socio-Legal Research Centre
An upcoming conference at Dublin City University will look at the role and impact of state policy towards vulnerable people and groups in Irish society, examining, among other issues, the current legislation on abortion in Ireland and the response of the state to "historic" abuse including the Magdalene Laundries and clerical sex abuse.
Tánaiste and Minister for Justice Frances Fitzgerald will provide the opening address at the second biennial conference of the DCU Socio-Legal Research Centre (SLRC) on September 9th.
The topic State Accountability for Vulnerability examines the concept of human vulnerability and how people may experience periods of vulnerability, in some shape or form during their lifespan.
It looks at the impact of current legislation on people when they are in various states of vulnerability and the responsibility of the state.
The conference will also consider how an integrated approach across all legal, social and political institutions can benefit these vulnerable individuals and society as a whole.
The one-day event includes presentations from international and national law experts, non-governmental and human rights organisations on topics such as the state policy concerning hate crime legislation and violence against sex workers in Ireland; children in the care of the state; transgender children and young people in Ireland; public policy and the family, and prison and punishment.
Judge Mary Ellen Ring, High Court of Ireland and Chairperson of the Garda Síochána Ombudsman Commission of Ireland is among those chairing panel discussions along with Tanya Ward, Children's Rights Alliance and Caoimhghín Ó Caoláin, TD, Chair of the Joint Oireachtas Committee on Justice and Equality.
Selected speakers include:
• Professor Titti Mattsson, Lund University will look at the usefulness of a vulnerability theory in law and public policy.
• Noeline Blackwell, CEO Dublin Rape Crisis Centre, Adjunct Professor DCU.
• Ann Power-Forde, SC Judge of the European Court of Human Rights (2008-15) will present on reflections on "vulnerability" as a factor in the assessment of claims before the European Court of Human Rights.
• Professor Federico Fabbrini, DCU SLRC will discuss accountability for gross human rights violations committed in the fight against terrorism.
• Dr Vicky Conway, Lecturer in the DCU School of Law and Government and a member of the Policing Authority. Dr Conway will examine the ways in which abortion and related services are criminalised in Ireland.
• Dr James Gallen, DCU SLRC will look at state accountability for historical abuse.
• Majella Twomey, BL, member of the Refugee Appeals Tribunal will examine the issue of migration and asylum.
• Dr Tanya Ní Mhuirthile, DCU SLRC, will look at the impact of recent reforms in law on LGBT Rights in Ireland and the impact of this on the rights of vulnerable inter-sex people.