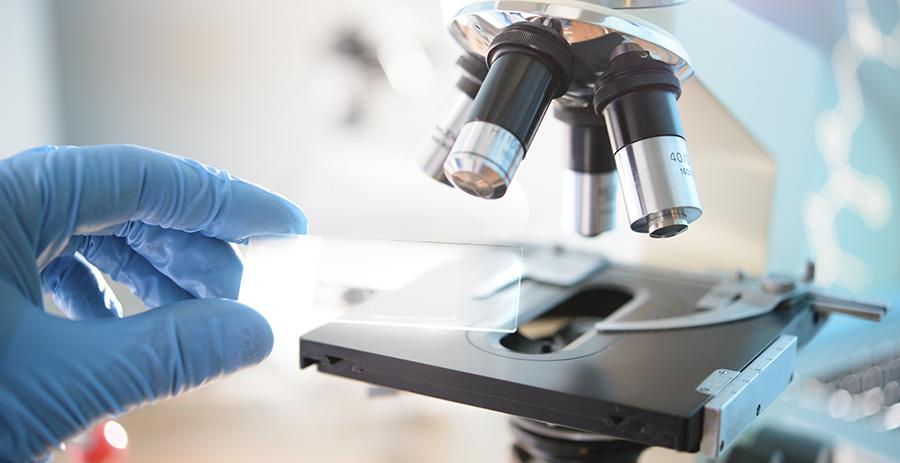 Below Image
Minister Halligan Announces Research Investment of €22.3 million in Next Generation of Research Talent
Minister of State for Training, Skills and Innovation, John Halligan TD, announced €22.3 million in research funding for 40 major research projects. The funding is distributed through Science Foundation Ireland's Starting Investigator Research Grant (SIRG) and Career Development Award (CDA) Programmes.
With awards ranging from €450,000 to €877,000 over four years, the projects funded will support nearly 100 researchers. The 40 research projects supported by the Science Foundation Ireland Career Development Award (CDA) and Starting Investigator Research Grant (SIRG) Programmes will be funded through nine research bodies, as follows: Dublin City University (7), National University of Ireland Galway (3), National University of Ireland Maynooth (1), Royal College of Surgeons in Ireland (2), Trinity College Dublin (9), Tyndall National institute (2), University College Cork (3), University College Dublin (8), University of Limerick (5).
Announcing the awards, Minister of State for Training, Skills and Innovation, John Halligan TD said;
"This investment in the Science Foundation Ireland SIRG and CDA Programmes allows researchers to advance their research investigations and continue developing their careers. These researchers will be the next leaders of research in Ireland, shaping the research community both here in Ireland and internationally. The nine industrial collaborations linked with these awards provides industry with access to the emerging research expertise found throughout Ireland. Collaborations at these early career stages will help establish relationships which will advance Ireland's economy, society and reputation for research excellence now and in the future."
Professor Mark Ferguson, Director General of Science Foundation Ireland and Chief Scientific Adviser to the Government of Ireland welcomed the announcement saying;
"Science Foundation Ireland places a heavy emphasis on supporting researchers at every stage of their careers.The SIRG and CDA awards help early and mid-career researchers develop essential skills and track records necessary to become the next generation of research leaders in Ireland. I have high expectations for these projects and look forward to these teams contributing to the advancement of Ireland's international reputation in areas such as energy, materials, technology, and health."
Dublin City University was the recipient of funding for seven research projects which are as follows:
CDA: Andrew Kellett, Polynuclear Platinum (II) Biomaterials (PPtBio) for Antisense Therapeutic Application and Detection of Human Genetic Disease; Prince Ananadarajah, PROgrammable multicarrier Transmitter for flexible Optical Networks (PROTON);
SIRG Awardee: Kevin McGuinness, Large scale semi-supervised deep learning for computer vision; James Walsh, CARBCAP: Organocatalytic CO2 reduction on high surface-area electrodes; Susan Kelleher, Polymeric nanoneedle arrays for injecting drugs into cells for localised gene therapy (Genelnject); Naomi Walsh, Functional application of genomic variants to deliver personalised strategies for pancreatic cancer patients; Jianghui Meng, Unravelling the role of SNARE protins in pruritus (itch) and developing novel SNARE-targeting biotherapeutics for treating chronic itch.
The 40 research projects funded are in a range of strategically important sectors:
Health & Medical
Development of new and improved compounds for drug delivery and storage
Identification of genetic variations associated with neurodevelopment disorders
Development of a new gene-delivery method to enhance the body's ability to fight a disease
Development of a prosthesis which stimulates the repair of intervertebral discs, relieving lower back pain
Creation of a decision support tool for doctors to identify the best drug treatment for individual patients with Her2+ breast cancer
Growth of tendon tissue in a laboratory to create a device to help treat patients with tendon injuries
Investigation into the causes of infection at access sites in a patient's arm during dialysis
Development of laser-based diagnostic tools to non-invasively detect bladder cancer from urine samples, and improve the sensitivity of the screening of precancerous cervical lesions
Food and Marine
Improving the quality and safety of dairy products by investigating how viruses infect the bacteria used to produce cheese and yoghurt
Identification of the proteins used by bacteria to infect wheat
Energy and Environment
Conversion of CO2 into liquid fuels using low cost catalysts and solar cells
Novel solutions for efficient energy management in embedded power magnetic devices
Manufacturing & Materials
Creation of novel two-dimensional materials whose properties can be used to create novel devices and improve the effectiveness of batteries and catalysts
Development of new sensor technologies based on optical fibers
Development of new methodologies to guide the discovery of novel materials
ICT and Communications
The development of new software technology that will transform cyber and physical forensic investigations in the future
Novel communication technologies to enable the exponential growth of the Internet with minimized cost and power consumption
Sophisticated machine learning techniques (deep learning) for the detection of novel events in data streams such as CCTV images or data from a wearable medical device
Software development using methods such as open source and crowd sourcing
Improving the efficiency of telecommunications networks by employing novel transmission techniques and introducing elements of programmability and flexibility