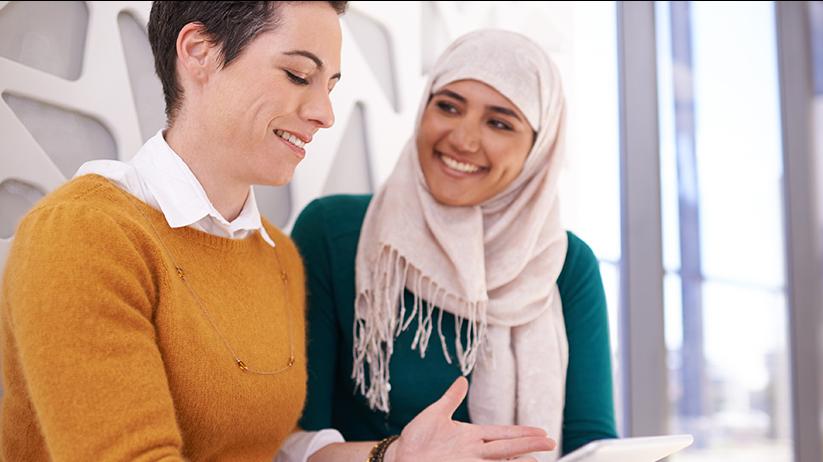 MELLIE project for migrant language and culture exchange
In December 2016, the DCU University of Sanctuary initiative was launched, outlining a set of activities for welcoming asylum seekers and refugees into the DCU community, including English language and culture learning.
The university is now pleased to announce the new Migrant English Language, Literacy and Intercultural Education (MELLIE) Programme. MELLIE is an innovative extra-curricular pilot project designed to facilitate language and cultural exchange between DCU students and staff, and asylum seekers from Mosney Direct Provision Centre, Co. Meath.
It is envisaged that through shared contact, migrants will improve their English, gain a better understanding of Irish culture, and potentially make new friends. For DCU colleagues, this is an opportunity to get to know asylum seekers on a first hand basis and thus learn a bit about their lives and experiences in Direct Provision here in Ireland, as well as to develop intercultural knowledge and skills.
The project approach is based on story-telling, in which asylum seekers and DCU colleagues pair up on campus and tell each other stories about themselves and their lives, with the aid of a set of guided questions. They are then tasked with writing each other's stories down and, in the final weeks, co-creating a digital storybook.
If you are interested in becoming involved, sign up here.