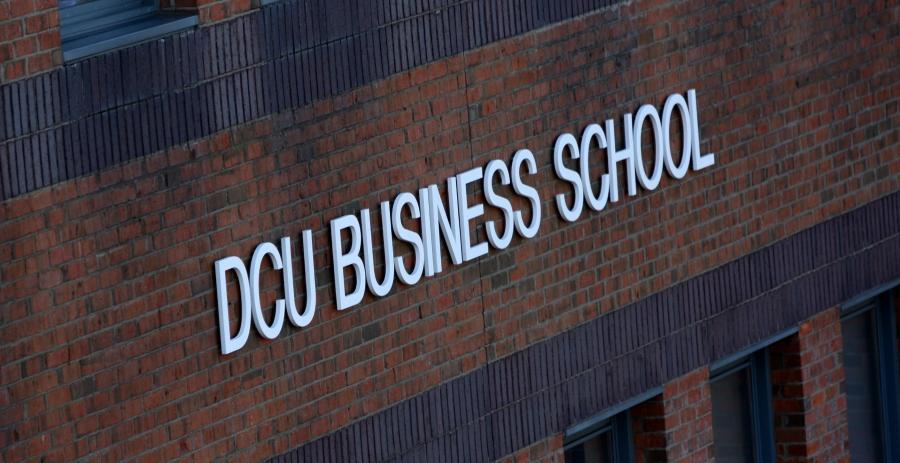 Irish SMEs to achieve global growth with new programme
Dublin City University pioneers new management development programme for SMEs
Go Global 4 Growth, a unique and innovative learning programme designed by Dublin City University in conjunction with Enterprise Ireland, will facilitate Enterprise Ireland Client SMEs in achieving significant global growth over the coming years – making this DCU-Enterprise Ireland partnership one of the most ambitious sector growth initiatives in Europe.
Go Global 4 Growth, which started its first intake earlier this month, is a seven-month programme aimed at ambitious SMEs from all sectors who are committed to adapting and evolving their business to achieve scale and broaden international reach. It will deliver confident and professional management teams who have a clear understanding of their leadership strengths and challenges and a shared ambition to drive company growth and implement a Go Global Roadmap.
Uniquely, the programme is designed so that most of the participant learning will be done 'in the business' and not in a traditional classroom setting. Participants have been matched with an experienced industry business advisor who will co-attend workshops and ultimately deliver 50 hours of business coaching directly to the SMEs. These advisors will help firms to develop, customise and implement their growth strategy by working with the management team and nominated individuals within the firm.
Time spent in DCU will facilitate networking, peer-to-peer learning and the development of a supportive and motivated SME leader community. The Go Global journey will be supported by a world-class, interactive online learning platform which will provide an anytime-anyplace access to material.
Commenting on the programme, Finian Buckley, Associate Professor of Work and Organisational Psychology at DCU, said:
"We have flipped the model of teaching and learning in this programme as we believe the best place for firms to learn is in the firm itself. We will facilitate this by delivering materials participants can access at any time on our world class digital learning support platform and by sending our expert mentors out to work with them to guide these leaders as they implement change."
Julie Sinnamon, CEO, Enterprise Ireland added:
"Our programmes make a significant contribution to developing the capability and competence of Irish SME top teams, ensuring Irish business leaders have the right skills to lead with confidence into global markets. Our ambition is to widen the access to these programmes so that more Irish SME leaders and their teams benefit from formal leadership development, helping them to achieve optimal success in global markets".
Go Global 4 Growth is an extension of the successful Management4Growth (M4G) programme, in which over 60 companies participated and some of those SMEs tripled and quadrupled turnover. Programme participants, TTM Healthcare, used the M4G programme to restructure their leadership team, adopt a strategic approach to growth and achieve an ambitious internationalisation strategy. 2015 was their eighth year of sales growth, with sales up a staggering 40% on the previous year, breaking their €50m turnover target.