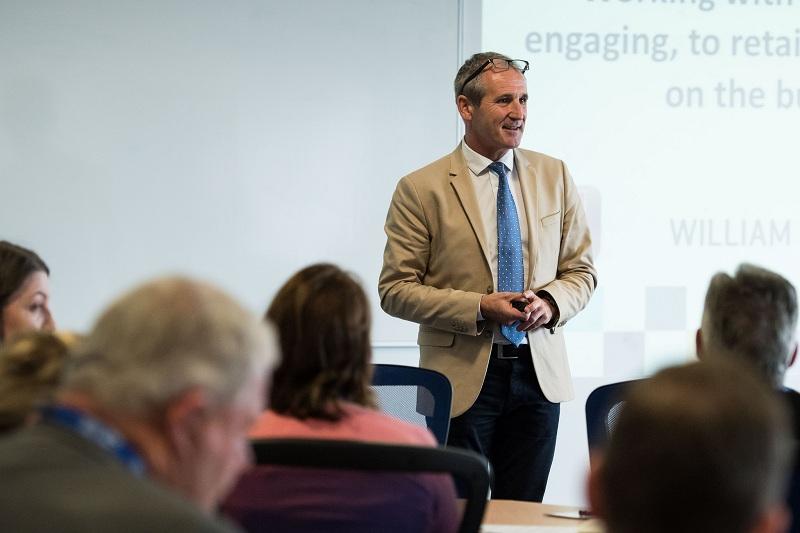 Below Image
Dublin City University awarded Small Business Charter status
DCU Business School has been awarded Small Business Charter status by the Chartered Association of Business Schools as announced today, (Tuesday, June 13th).
The Small Business Charter recognises world-class business schools that play an effective role in supporting SMEs, student entrepreneurship and economic development.
This award is in recognition of the effective role DCU plays in supporting the development of small and medium sized businesses in Ireland and in promoting entrepreneurship among its students and within the Irish entrepreneurship eco-system.
DCU is the only university in Ireland to receive this prestigious accreditation.
The Assessment Panel noted that "the whole institution is a dedicated facility with the capability and capacity to respond to the needs of small business across the complete university portfolio."
The Charter recognised the extensive and effective engagement with businesses and entrepreneurs across DCU, including DCU Business School, DCU Ryan Academy for Entrepreneurs, DCU Alpha Innovation Campus, DCU Invent , the DCU Centre for Family Business and IC4 (Irish Centre for Cloud Computing and Commerce).
DCU Business School was commended for its 'track record of engagement with SMEs and profound understanding of SMEs by faculty'.
In order to achieve the Small Business Charter award, business schools undergo a rigorous assessment to determine the depth and effectiveness of their business engagement and business support.
The award is the second major accreditation awarded to DCU Business School over the past year, with the AACSB accreditation achieved in 2016 placing it in the top 5% of Business Schools worldwide.
Commenting on the award, Professor Anne Sinnott, Executive Dean of DCU Business School said:
"We are honoured to accept this award in recognition of the important role DCU Business School plays in supporting businesses and entrepreneurs.
It recognises our leadership in management development education for high growth businesses in Ireland.
The award recognises the distinctiveness of our programmes and the importance we place on ensuring that our students engage with business as a core element of their study.
Being the first university in Ireland to receive this award further confirms our commitment to engagement with enterprise as a hallmark of our activities.
This award follows the significant achievement of AACSB accreditation in 2016. "
Professor Brian MacCraith, President of DCU, added:
"Dublin City University has built a strong reputation as Ireland's University of Enterprise through our close collaboration with industry and continued emphasis on fostering skill-sets in students that can adapt to and answer 21st century questions.
This Small Business Charter award received today is another major milestone and is a significant endorsement of the work we do.
I congratulate the DCU Business School and everyone involved across the university in helping to achieve this."
The Small Business Charter noted:
"As the first Charter award-holding school in Ireland, DCU Business School has demonstrated impressive impact when supporting small businesses, particularly through the Centre for Family Business where research underpins delivery and is acknowledged on a global stage."