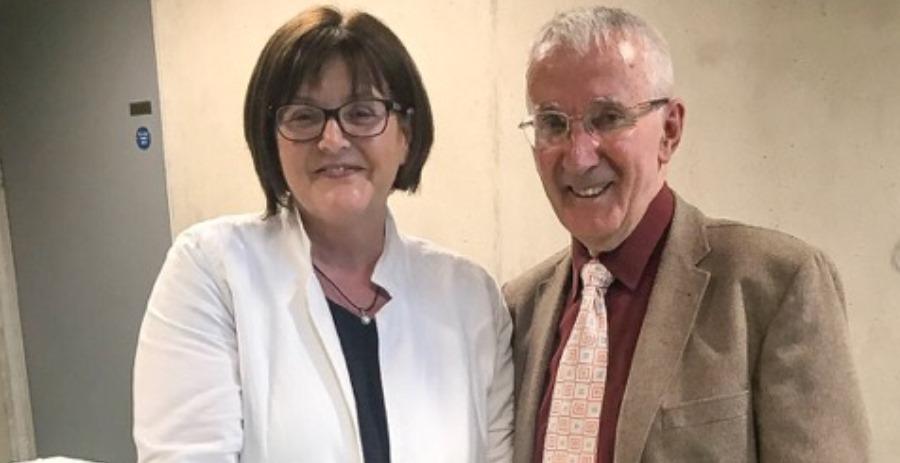 Donation of Special Education Archival Material to DCU
On Thursday, 29th June 2017, the School of Inclusive and Special Education, DCU Institute of Education, hosted an event to mark the donation of a large number of historically important documents to DCU. The materials were donated by Éamon Ó Murchú and Paddy McAlinney, both alumni of St. Patrick's College, which was incorporated into DCU in 2016.
Éamon's donation included materials from his time as an undergraduate student in the early 1960's; as a post-graduate student on the Diploma for Teachers of Mentally and Physically Handicapped Children in 1968/9; and, from his time on the BEd in-service programme in the 1980s. In addition, he submitted valuable archival material relating to the establishment of the Irish Association of Teachers in Special Education (IATSE) which was founded by the students on the 'special' diploma in 1968/9. Further, he donated documents relating to the establishment of Scoil Chiaráin, Glasnevin, a school he established in 1970. Éamon's archive is complemented by that of Paddy, who donated a large number of documents relating to the establishment of IATSE. Both Éamon and Paddy are honorary members of that organisation. In addition, Paddy was a part-time member of staff on the 'special' diploma, teaching art and pottery from 1966 to 2003.
Professor John Coolahan addressed the gathering by providing the context for the archival donation while Éamon spoke specifically about the materials relating to the diploma course and the establishment of IATSE. Samples of the archival material were displayed and can be viewed this week on the ground floor of the Cregan Library, St. Patrick's Campus.
The attendance included the President of DCU, Prof Brian Mac Craith, the Executive Dean Dr Anne Looney, DCU honorary doctorate Páid McGee and representatives of IATSE, the DES and the Teaching Council.
The event was organised by Dr. Joe Travers and Ann Marie Farrell, School of Inclusive and Special Education.