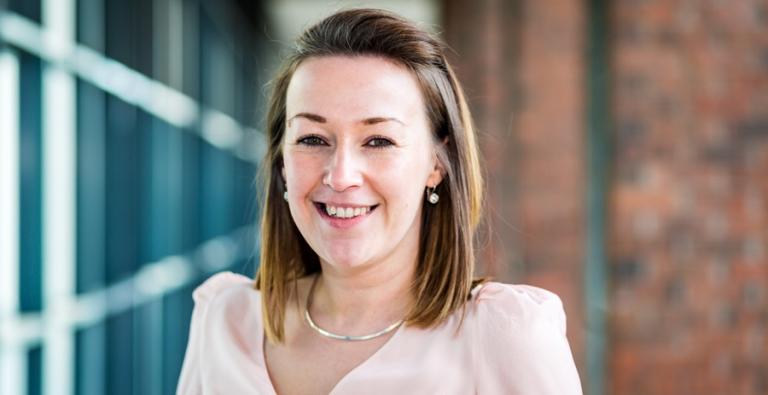 Maternity leave – assessing an important career turning point
Spotlight on Research speaks to Dr Yseult Freeney Associate Professor in Organisational Psychology, DCU Business School who this week launched a research report "Re-Engaging Talent Post-Maternity Leave: Enablers and barriers to positive reintegration."
Your recent work has been looking at maternity leave. How did you become interested in that area?
"My research looks at wellbeing at work and how to help people to thrive. When I went on maternity leave myself, I was inspired to think about this time away from work and how it is a major transition to return to work after maternity leave.
There's a lot of research on women in leadership and how relatively few women make it to the upper echelons of organisations, but I think we need to look more at this juncture in a woman's life when she becomes a mother and the kinds of challenges and experiences they have returning to the workplace."
How did you carry out research this area?
We have done three studies to date. With my colleague, Dr Lisa van der Werff from DCU, we surveyed 300 women who were on maternity leave and who were returning to the workplace.
They completed surveys and we followed up with them in the initial days returning to work and then one and two months later.
We wanted to understand their experience of that transition, the challenges involved and see what kinds of support they found.
Then we both further collaborated with Prof David Collings from DCU and worked with 28 large organisations in Ireland, from blue-chip companies to large public sector organisations.
We spoke with talented people that the organisations didn't want to lose.
We interviewed them in the first six months after maternity leave and we interviewed their line managers and senior people in HR."
Were companies happy to take part?
"We were overwhelmed by the positive response - companies and organisations really wanted to take part.
They know that maternity leave can represent an important turning point in a woman's career and they want to make sure that women returning to the workplace stay on the career track and they don't lose those talented employees down the line."
What did you find in your studies?
"We found that organisations tend to see maternity leave either as a brief interlude or a major disruption, and that can lead to different experiences for women.
If the manager or even the entire organisation sees it as brief pause, women tend to be able to integrate back effectively and they may even be promoted during maternity leave or positions will be held open for them.
Those women then feel loyalty towards the organisation, so there is mutual benefit.
But the view of maternity leave as being major disruption tends to be linked to negative outcomes.
Women report they do not get opportunities after returning to the workplace, and they can feel the organisation is just waiting for them to leave again.
We have just launched the findings of this study."
What other kinds of research have you been carrying out?
"I am interested in idea that at work people can burn out, and of course we want to ensure that doesn't happen.
So I have done a lot of work in the financial services and healthcare settings to see what keeps people motivated and thriving and what makes a positive or negative work environment."
You also chair the MSc in Work and Organisational Psychology/Behaviour at DCU, what is that about?
"It's the longest established Masters programme on work and organisational psychology in Ireland.
It's very popular, we have more than 60 students in the current cohort.
Our focus is on developing indepth understanding of people's behaviour at work, but it is also about developing the future leaders of people in organisations."
From your teaching and research, what tips do you have for businesses to help their employees thrive?
"People tend to do better if they have autonomy at work, so give employees the freedom to go about work in their own way and the opportunity to take part in the decision-making of the organisation.
People also need to develop self-efficacy, or the ability to do their jobs well, so enable employees to continue to train and to learn new skills.
Focus also on the positive impact work has on others wherever possible. They are good places to start."
How do you like to balance the research and teaching with other activities?
"Something I am passionate about is the BT Young Scientist and Technology Exhibition, I've been working with them for the last 12 years and I am now chair of the judges for the social and behavioural individual projects.
I love it, and when I am retired I think I will look back at that work as one of the highlights of my career.
I also have a busy family life, and like so many parents I am often on the road to ballet or swimming lessons.
I'm big into food too, both cooking at home and eating out, I love trying new restaurants."