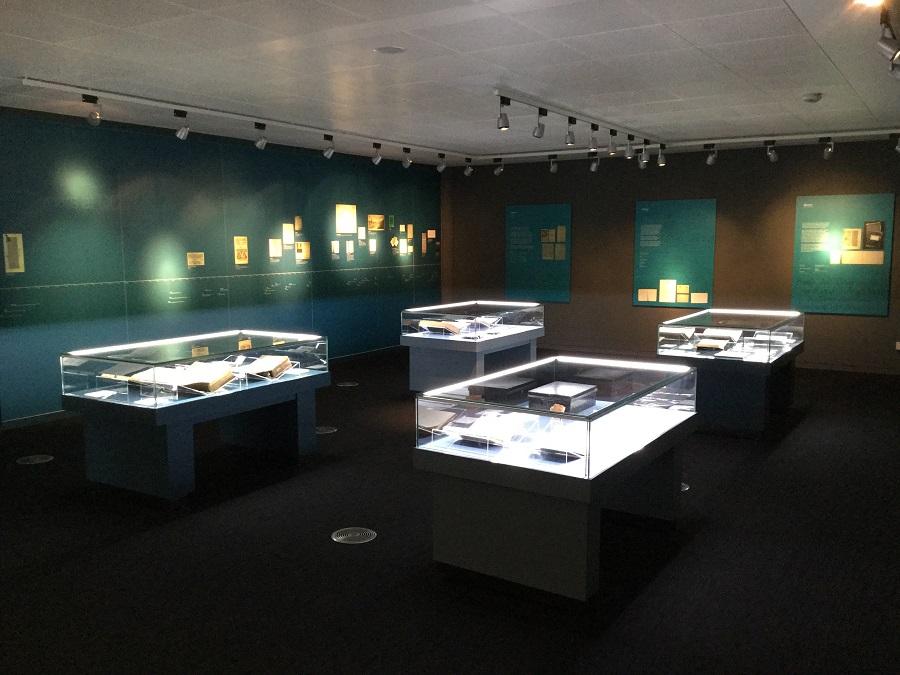 DCU Library launches gallery space and exhibition of collections covering 750 years
DCU's new exhibition gallery has been launched by President of DCU, Professor Brian MacCraith, and University Librarian, Mr Christopher Pressler.
The gallery showcases an inaugural exhibition featuring 750 years of the Library's historic materials including manuscripts, early printed books and pamphlets, and more contemporary private papers of leading actors in media and politics, and photographic collections.
Exhibition highlights include a 13th century manuscript bible, a volume of Martin Luther's works, a Shakespeare folio, and a Bedell bible, the first published in the Irish language. Our archives bear witness to historic Irish and international events, including the protracted turmoil of the Irish revolutionary period, the unfolding of events in Danzig prior to World War II from the perspective of leading Irish diplomat, Sean Lester, key correspondence between An Taoiseach Charles J. Haughey and international leaders, and the ground-breaking media work of Mary Raftery.
Our most recent acquisitions include the papers of the late education academic Professor John Coolahan, the author and journalist Mary Kenny, and the scientist, author and broadcaster Mary Mulvihill. We also have photographs and memorabilia of the Larkin Family, including portraits of Jim Larkin, and his pipe.
This, and a wealth of other materials in DCU Library's collections, will provide invaluable sources for researchers across humanities and social, natural and applied sciences for generations to come.
DCU's collections have benefited hugely from generous donations, not least in the fields of media, politics, literature and education. The University also acknowledges the legacy of collections which have come into our care since incorporation with the Church of Ireland College of Education, the Mater Dei Institute of Education and St. Patrick's College, Drumcondra.