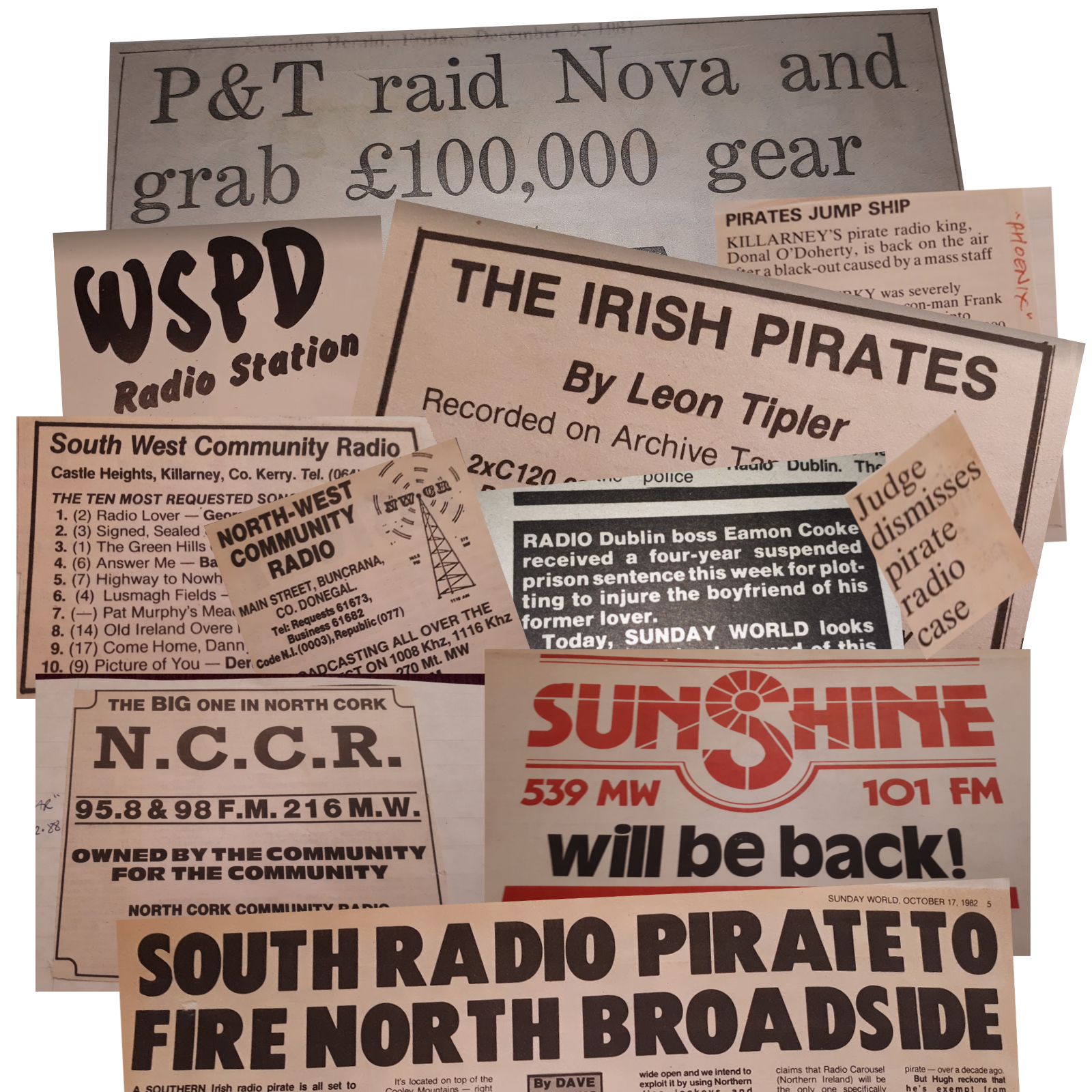 Dublin City University to receive historic Irish Pirate Radio Archive
Dublin City University is pleased to confirm that from late Autumn 2018, the Irish Pirate Radio Archive will be hosted in the O'Reilly Library, DCU.
The Archive will constitute an important addition to DCU's Media History Collection, a unique special collection that DCU School of Communications has developed with the Library over the past decade.
The Irish Pirate Radio Archive, which is comprised of a wide range of documentation, publications and paraphernalia relating to Ireland's rich history of pirate radio, is critical to understanding the development of radio as a medium of communication over the course of the twentieth century.
As part of its ever expanding collections in media history, DCU Libraries will now preserve the state's principal archive of the activities of pirate radio throughout Ireland from the early 1900s up to the 1988 legislation which established the independent radio sector.
By providing a secure and permanent home, DCU Libraries will ensure this unique Archive's availability to future generations of researchers.
As 2018 marks the 30th anniversary of the closedown of pirate radio in advance of the opening of regional radio stations the donation of this material to DCU is timely and will be of major interest to media and journalism scholars nationally and internationally.
Commenting on the donation, Dr Mark O'Brien from DCU's School of Communications said:
"The donation is of immense importance as it represents an area of media history that was often forgotten about but which played a crucial role in the youth culture of the 1970s and 1980s – a time of immense social and cultural change as the first generation that benefited from free second level education entered adulthood and the voting age was reduced from 21 to 18. It's also appropriate that the Archive is coming to DCU Library since so many pirate radio stations – and their DJs – originated in the North Dublin area."
As part of this new relationship with DCU, the Irish Pirate Radio Archive plans to add a new dimension to its collection by creating a digital oral history of the heyday of pirate radio.
It will launch this initiative at the Ballsbridge Hotel on Saturday October 20th (2-5 pm) where there will be an opportunity for all those involved in pirate radio – owners, DJs and even those who raided stations – to tell their own story and ensure that a unique aspect of Ireland's rich media history is preserved for future generations.
Free tickets for this event are available at www.pirate.ie