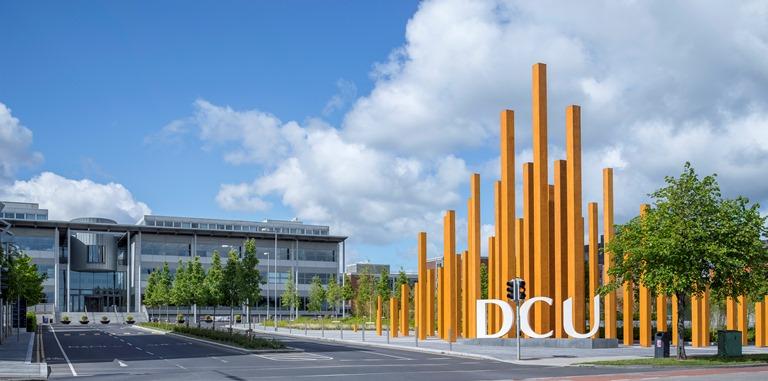 Below Image
DCU welcomes increased investment by Facebook into anti-bullying initiatives
President of Dublin City University Prof Brian MacCraith has welcomed the increased investment by Facebook into anti-bullying initiatives as part of an on-going partnership between Facebook and the National Anti-Bullying Research and Resource Centre at DCU.
The university today (Monday, Jan 21st) hosted a visit from Facebook COO (Chief Operations Officer) Sheryl Sandberg who announced this morning that Facebook is tripling its investment in online safety programmes run by the National Anti-Bullying Centre (ABC) and SpunOut.ie, bringing the company's total investment in online safety programmes in Ireland to €1 million. This money will go towards supporting important research conducted by ABC, expanding the nationwide online safety training program for teachers and parents of secondary school students, and creating online safety resources for teens in partnership with SpunOut.ie.
"We are delighted to welcome Facebook COO Sheryl Sandberg to DCU today and we very much appreciate the significant increase in support coming from Facebook for our Anti-bullying initiatives.
This partnership between Facebook and the National Anti-Bullying Research and Resource Centre at DCU lead by Prof James O'Higgins Norman is an excellent development and will have a profound impact on the lives of thousands of students and their families.
I welcome the fact that the focus is on providing training for teachers and parents who are both faced with the growing challenge of supporting students dealing with all the complexities and dangers associated with bullying, cyberbullying, and online safety."
-Ends-
In October 2018 Facebook and the National Anti-Bullying Research and Resource Centre (ABC) at DCU launch a three-year partnership which will see an anti-bullying and online safety training programme offered to every post-primary school in Ireland Supported by Facebook leading ABC experts will offer this training and research programme to teachers and parents of 12 – 17-year-old students across the country.
Through face-to-face workshops and online modules, participants will be equipped with the tools to identify and understand bullying and develop the skills to support students when it comes to online safety.
The programme, which began today (Jan 21st) will be offered to an estimated 800 post primary schools across Ireland and will operate within the framework of the Department of Education & Skills recently published Wellbeing Policy for schools and the Government's Action Plan for Online Safety. It is also designed to support the implementation of the Government's Action Plan on Bullying (2013) and will be delivered to teachers with support from the Association of Teachers' Education Centres in Ireland.