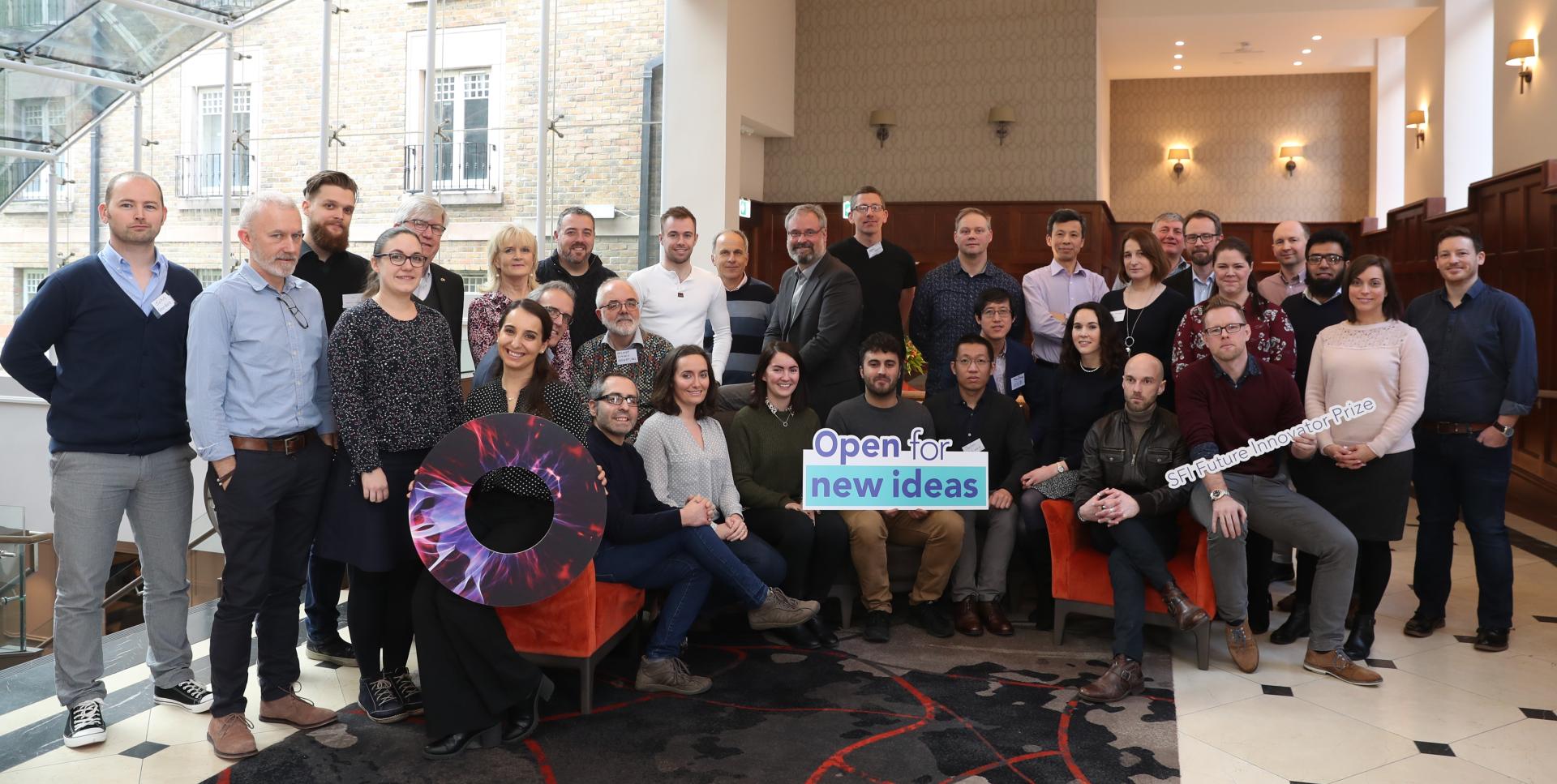 Below Image
DCU Sepsis researchers in the running for €1million prize
DCU has welcomed today's announcement that the 'SepTec: Improving Outcomes for Sepsis Patients' project, involving Dr Elaine Spain (Analytical Chemistry, DCU) and Dr Kellie Adamson (Diagnostics and Therapeutics and Biomaterials, DCU), has been listed among 12 teams completing for a €1million Science Foundation Ireland Future Innovator Prize later this year.
The SFI Future Innovator Prize is a novel, challenge-based prize programme that recognizes innovative approaches to societal challenges facing Ireland.
A shortlist of five teams will be drawn up in April, with the final winner being announced in December.
Commenting on the announcement, Prof. Brian MacCraith, President of DCU, said: "I'm very pleased to see a spin-out from DCU doing so well. As the body's life-threatening immune response to the presence of bacteria in the blood or other infection, sepsis can claim lives within a matter of hours. The SepTec team has developed an exciting new solution for rapid, sensitive and cost-effective sepsis diagnosis - what previously would have taken hours, can now be achieved within just 15 minutes. Their ground-breaking development has revolutionized sepsis detection and this has been recognised with various national and international awards over the last 12 months."
He added: "As a research-intensive university with a strong emphasis on innovation, we aim to transform lives and societies, and a DCU spin-out company such as SepTec is a prime example of that vision."
Team
Dr Elaine Spain (Analytical Chemistry, DCU)
Dr Kellie Adamson (Diagnostics and Therapeutics and Biomaterials Science, DCU)
Prof Gerald Curley, (Sepsis Lead, RCSI Network of Hospitals, Beaumont Hospital)
Challenge area: Reducing the Burden of Sepsis
Project
SepTec: Improving Outcomes for Sepsis Patients

Links