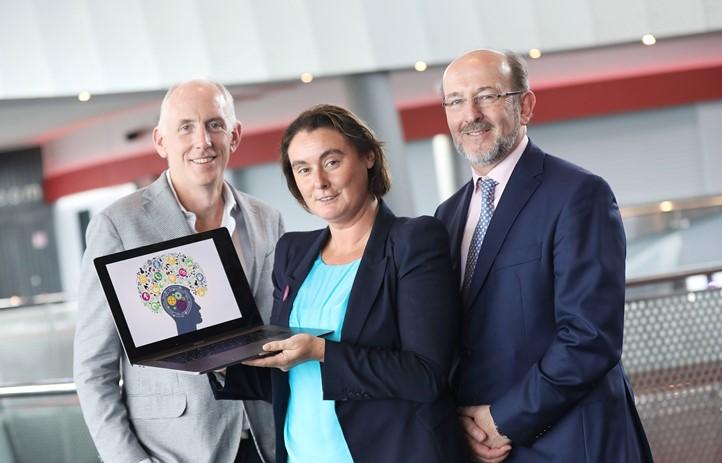 DCU announces global partnership with online education platform FutureLearn
Dublin City University and Europe's leading online social learning platform, FutureLearn, have announced a global strategic partnership to help meet the fast-growing demand for career-long, flexible learning.
DCU's collaboration with FutureLearn will enable the university to remain at the forefront of the digital movement that is transforming 21st century education.
There is a global demand for lifelong and micro-learning opportunities from reputable universities as people seek to enhance their skills, competencies and knowledge to thrive in the workplace and society.
DCU will offer a range of short and longer accredited courses from microcredentials to postgraduate degrees aimed at working professionals and global learners.
The courses will cover a wide variety of subjects: from Artificial Intelligence to Irish Language and Culture, to FinTech for Business Leaders.
Over 45,000 learners from 136 countries have already participated in DCU's suite of online Irish Language and Culture short courses, Fáilte ar Líne, on the FutureLearn Platform.
The initiative was co-funded by the Department of Culture, Heritage and Gaeltacht, under the Twenty-Year Strategy for the Irish Language with support from the National Lottery.
The announcement of the global partnership was made at the "Leading Learning Futures Forum" held at DCU this afternoon (Wednesday June 12th) attended by the President of DCU Professor Brian MacCraith, Simon Nelson, CEO of FutureLearn, and attendees from the education and technology sectors.
The forum provides a global perspective on the future of higher education and specifically how Ireland can respond to and harness the opportunities that arise from this.
The partnership with FutureLearn will be operated through the National Institute of Digital Learning (NIDL) at DCU.
Announcing the initiative, DCU President Professor Brian MacCraith said:
"I am delighted that DCU has become one of a small number of global university partners of FutureLearn. This partnership further strengthens DCU's commitment to increasing educational opportunity, and supporting a culture of innovation in learning.

By delivering a wide range of flexible, technology-enhanced programmes, we can ensure DCU remains at the cutting edge of education's digital revolution.

Through this partnership, DCU will deliver a broad range of offerings to learners around the globe, from short courses to micro-credentials, to full postgraduate awards."
Simon Nelson, CEO of FutureLearn, said:
"FutureLearn's mission is to transform access to education — at all stages of life. Career long, flexible learning is more important now than ever before as only by upskilling, and in some cases reskilling, can we hope to successfully navigate the ever-changing professional landscape.

Our global strategic partnership with DCU will help us address these challenges head on.

We're delighted that DCU shares our commitment to lifelong and micro-learning, and across such a wide range of disciplines, and are really excited about the opportunities this partnership will offer our global community of learners."
Professor Mairéad Nic Giolla Mhichíl of the Ideas Lab, DCU said:
"The future of work is changing rapidly. Working professionals need opportunities to learn which respond to the challenges of flexibility, access and relevance. DCU is helping to shape this learning environment through our partnership with FutureLearn.

We are also excited about what we can learn from global learners and how we can improve the design and support of digital learning on a global scale."
About FutureLearn
FutureLearn is a leading social learning platform formed in December 2012 by The Open University and is now jointly owned by The Open University and The SEEK Group. FutureLearn has over nine million people signed up worldwide.
FutureLearn uses design, technology and partnerships to create enjoyable, credible and flexible online courses as well as undergraduate and postgraduate degrees that improve working lives.
It partners with over a quarter of the world's top universities, as well as organisations such as Accenture, the British Council, CIPD, Raspberry Pi and Health Education England (HEE). It's also involved in government-backed initiatives to address skills gaps such as The Institute of Coding and the National Centre for Computing Education.
Pictured (l-r) Simon Nelson, CEO of FutureLearn, Professor Mairead Nic Giolla Mhichil and Professor Brian MacCraith, the President of DCU