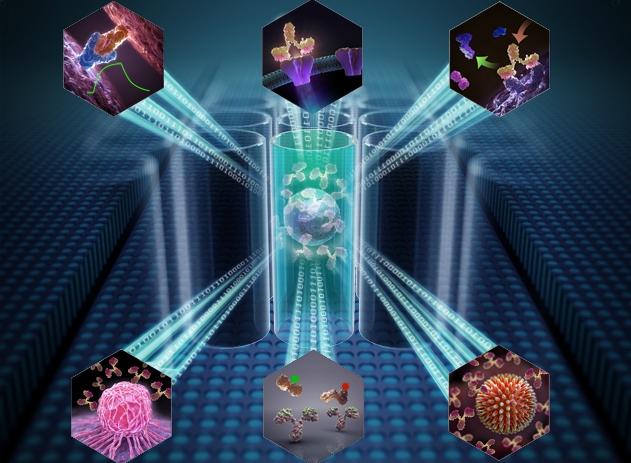 DCU researchers key to building next-generation devices to combat the impact of bone disease
Researchers at Dublin City University will play a key role in a new European project aiming to tackle the condition of osteoporosis (porous bone) by combining state of the art technologies, including 3D printing, biomaterials and IoT (Internet of Things) devices to help healthcare systems devise tailored solutions for the debilitating disease.
The GIOTTO project funded under the Horizon 2020 Research and Innovation programme* at a cost of €5.7 million involves 14 academic and industry partners from 10 European Countries, including a multi-disciplinary team from DCU combining expertise from the Medical Engineering Research Centre and the Science Foundation Ireland Research Centers including the Insight Centre for Data Analytics and AMBER (Advanced Materials and BioEngineering Research).
Osteoporosis (porous bone) is regarded as an extremely common bone disease and is more frequent after menopause and with ageing but it can also develop at a younger age.
The condition occurs when the body loses too much bone and as a result bones become weak and brittle leading to frequent fractures and falls. It has been calculated that osteoporotic fractures occur every three seconds in the world, most likely in the hip, spine or wrist areas.
This also has a wider social and economic impact, as after fractures, patients very often lose their independence and suffer from chronic pain with significant impact on their emotional well-being.
The project will involve medical doctors working with scientists and medical device producers to develop and test new solutions based on the latest smart nano-biomaterials and 3D printing techniques.
Ad hoc devices will be designed for the different types of osteoporotic fractures stimulating bone regeneration while reducing bone loss.
In addition to 3D printing and the most updated technologies for bone scaffold manufacturing, cutting-edge approaches will be used to design and develop nano-functionalised biomaterials for the smart and targeted release of active molecules to improve bone repair and regeneration.
The use of additive manufacturing technologies will enable device personalisation to match and better align with the patient's anatomy and fracture type.
The project partners will also develop an IoT (Internet of Things) platform to gather and collate measurable data about "device effectiveness" to provide decision support software as a service to improve the design, manufacture and clinical function of medical devices specific to areas impacted by the condition.
Speaking about the GIOTTO project and DCU's role, project lead Professor Nicholas Dunne said:
"Osteoporosis is a systemic disorder that affects an estimated 95 million people and causes more than 8.9 million bone fractures annually. Worldwide, 40% of osteoporotic fractures occur in people of working age.
Osteoporosis also has a huge personal and economic toll. In Europe, the disability due to osteoporosis is greater than most cancers (with the exception of lung cancer) and other chronic non-communicable diseases, such as rheumatoid arthritis, asthma and high blood pressure related heart disease."
We are looking forward to developing and testing a platform of additive manufacturing technologies and smart nanobiomaterials to treat different types of osteoporotic fractures and assist in the prevention of new fractures. Adopting a synergistic 360° approach, GIOTTO will offer to the community powerful tools to enhance active ageing, reduce patient hospitalisation and suffering as well as driving the reduction of the economic burden" added Professor Dunne.
********************
Project partners: Dublin City University, (Ireland), Politecnico di Torino (Italy), Universitad Complutense de Madrid (Spain), Newcastle University (UK), Universitá di Pisa (Italy), Universiteit Maastricht (Netherlands), Foundation for Research and Technology Hellas (Greece), Fluidinova SA (Portugal), Tecnan (Spain), Cellik AB (Sweden), Novaicos SRLS (Italy), Biomech Innovations AG (Switzerland), Yodiwo (Greece), BeWarrant (Belgium).
*Funded under the Horizon2020 call TRANSFORMING EUROPEAN INDUSTRY