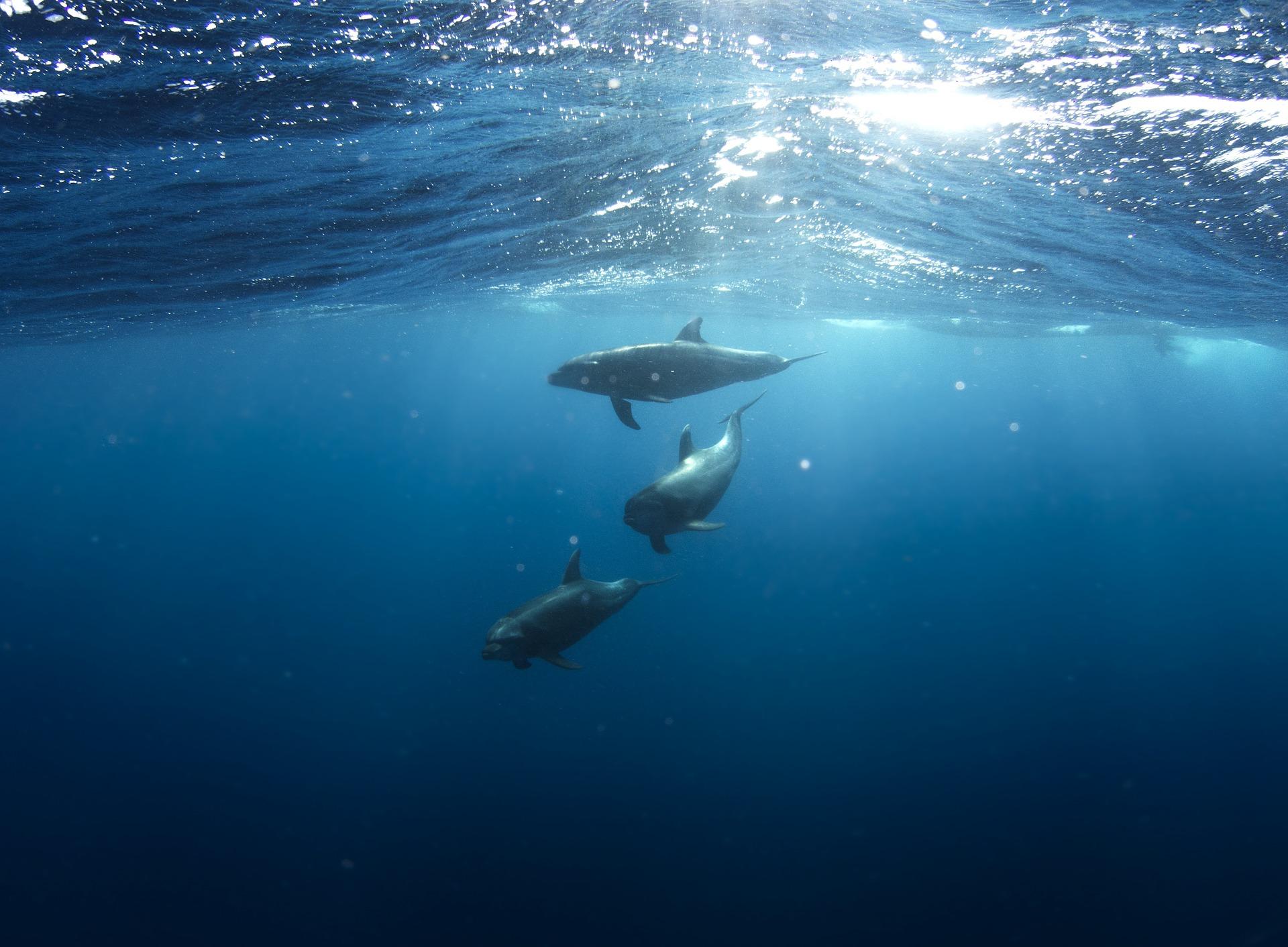 Below Image
Chief Advisor to BBC's Blue Planet to speak at Planet Ocean event in DCU
Professor Callum Roberts, the chief scientific advisor on BBC's Blue Planet II will deliver the keynote address, History Offers New Perspective on the Future of the Ocean, at Planet Ocean, a free one day workshop on engagement with, preservation of and management of our marine environments this Saturday, September 21st.

Organised by Dublin City University and NUIG and funded by the Irish Research Council, the event takes place on DCU's All Hallow's campus in Drumcondra.

Professor Roberts keynote will explore how we can learn not to accept the current state of our oceans as the norm and how, with the right management, they could once again flourish, abounding with life even as the world changes. He will show that decline is not the only narrative possible for their and our future.

Other discussions and panels on the day include Bridging the Gap Between Research Efforts and the Marine and/or Coastal Community, (De-)Romanticising Marine Environments, After Capitalism – Marine Environments Reimagined. Planet Ocean will conclude with a round table discussion Living and working in and with Marine and Coastal Environments, chaired by Prof. Fiona Regan of DCU's Water Institute

Among the themes for the days workshops and seminars the impact of global capitalism on the ocean; oceanic myths and community engagement with the sea.

Planet Ocean will feature speakers from all over the world; Lakshmi Pradeep Rajeswary (National University of Singapore), Rachel Claire Hill (Goldsmiths, University of London), Prof. Hendrick Schubert (Universität Rostock), Dr. Annie Lewandowski (Cornell University), Elaine Azzopardi (University of York), along with academics from Ireland, including DCU's Tomas Buitendijk and Michelle Dunne.

A full programme of the day is available here.
The workshop also features a special exhibition of work by Pamela Heaney, designer-in-residence at DCU's Water Institute. Heaney's collection of garments was created in conjunction with scientific research into the seabed and reflects the ocean's clear, translucent quality and the patterns of crab surface.
In advance of the workshop and to celebrate Culture Night, there will also be a special reading of Arthur Rimbaud's Le Bateau Ivre (The Drunken Boat) in DCU's Cregan Library on Friday, September 20th. The poem will be read in multiple languages including English, Dutch, Hindi, as well as the original French. Readers will include award-winning poet Kit Fryatt and Dr Michael Hinds of DCU's Centre for Poetry Studies.
About Prof. Callum Roberts

The chief scientific advisor for the groundbreaking BBC series Blue Planet II (2017) and author of several books including The Unnatural History of the Sea (2007), Ocean of Life (2012), and Reef Life (2019), Prof. Roberts' research focuses on threats to marine ecosystems and species and on finding the means to protect them. For the last 28 years he has used his science background to make the case for stronger protection for marine life at both national and international levels. As Professor of Marine Conservation at the University of York (UK), his recent research efforts include a collaborative project with leading scientists that demonstrated how expanded ocean protection can help mitigate climate change.
For further information, please visit planetoceanworkshop.com