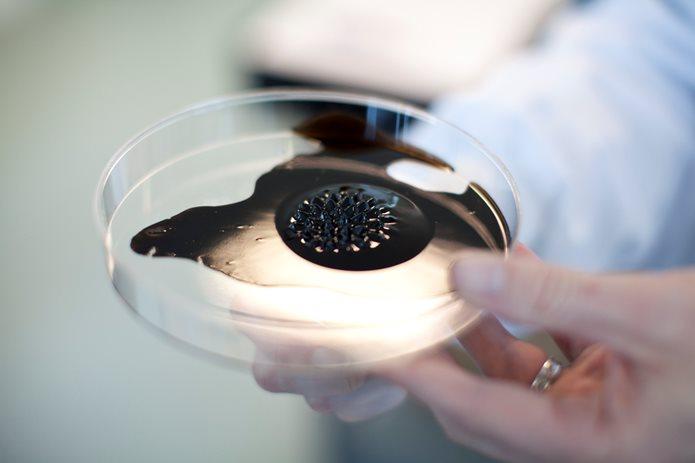 Below Image
DCU lead research provides boost for biodiversity and conservation efforts
The urgency of biodiversity monitoring is at an all time high due to the increasing threat of climate change to the world's ecosystems. Against this backdrop, researchers at DCU have made an important breakthrough with significant benefits for managing biodiversity and conservation, nationally and internationally.
Changes to an environmental testing method, discovered by a research team at DCU's Water Institute will have a significant impact on efforts to monitor biodiversity and manage conservation levels in Irish freshwater and marine environments by providing a more specific, cost-effective and simpler approach.
The research is lead by Dr. Anne Parle McDermott, Prof Fiona Regan and Molly-Ann Williams from DCU's Water Institute in collaboration with academics and scientists at University College Dublin, the Marine Institute, Newport, University College Cork and Dundalk IT.
The research team carried out the first ever application of a technology called CRISPR/Cas, (an application commonly associated with genome editing) on environmental DNA (eDNA) for single species detection. When organisms shed and excrete DNA into the environment, such as in skin cells or faeces, it is referred to as environmental DNA.
The utilisation of eDNA allows monitoring and increased specificity and sensitivity in order to examine what is occurring in the freshwater ecosystem.
This application has been in use for quite some time, but the discovery of the impact of CRISPR/Cas on eDNA has now provided scientists with an improved testing method and a pathway to an inexpensive and faster turn-around time on testing water-samples for the presence of any species.
In addition, the findings are currently being evaluated with a view to building a portable biosensor device for wide-spread application in the sampling field.
The need for biodiversity monitoring is extremely high with the most recent WWF Living Planet Index showing an overall decline of 60 % in wildlife populations since 1970, rising to 83 % for freshwater species.
"This innovation in eDNA technology could only have happened in a University research setting like that at DCU. We were pushing ourselves to develop a relatively simple and inexpensive solution for on-site testing. The beauty of this advance is that it can be applied to any species in the environment and we are excited for others in the field to adapt it to their own species of expertise. This is timely given the biodiversity crisis that the world is now facing, " commented Prof Anne-Parle McDermott.

"This work truly demonstrates what is possible when scientists from different disciplines join forces to solve a problem.Through collaboration on this project, we enabled the worlds of genome editing, ecology and technology to come together. This innovative technique could improve biodiversity monitoring in sites where traditional methods may not be applicable and has the potential to enhance single species detection of global freshwater systems," commented Molly-Ann Williams.
Key Findings:
First application of CRISPR-Cas technology to single species detection from environmental DNA (eDNA).
Approach simplifies the challenge of building a biosensor device for rapid target species detection in the field.
Can now be easily adapted to detect any species from eDNA samples from a variety of sources, enhancing the capabilities of eDNA as a tool for monitoring biodiversity.
Utilising environmental DNA allows non-invasive monitoring with increased specificity and sensitivity.
Current methods of sampling pose a logistical challenge and results turn-around can be slow.
************
The research is funded by the Irish Marine Institute as part of the Burrishoole Ecosystem Observator Network 2020: BEYOND 2020.
The findings have been published online in the journal of Molecular Ecology Resources.
The research team were as follows: Molly-Ann Williams (DCU), Joyce O'Grady (DCU) Bernard Ball (UCD), Jens Carlsson (UCD), Elvira de Eytoe (Marine Institute, Newport) Philip McGinty (Marine Institute & UCC) Eleanor Jennings (DkIT), Fiona Regan (DCU), Anne Parle-McDermott (DCU).