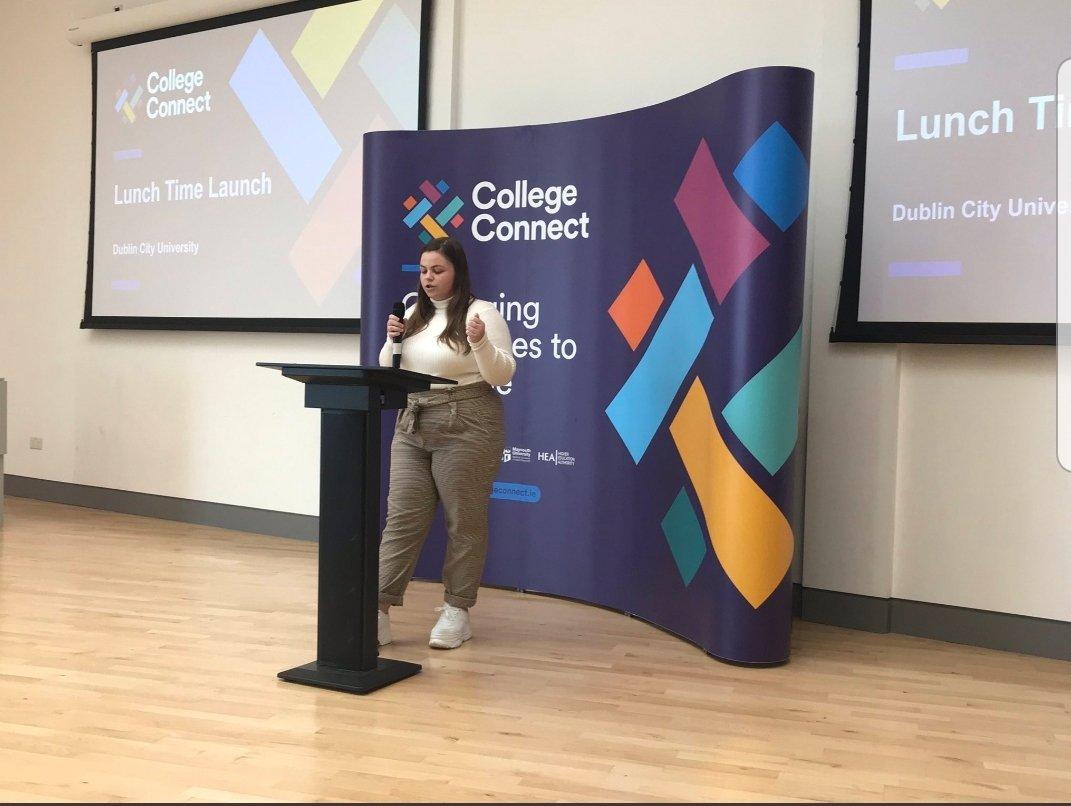 Below Image
'College Connect' will ensure student population reflect diversity of communites, says DCU President
The College Connect initiative will ensure the student population reflects the diversity of communities, DCU President Brian MacCraith has said.
Professor MacCraith was speaking at the DCU launch of College Connect – a three-year collaboration between Dublin City University, Athlone Institute of Technology, Maynooth University and Dundalk Institute of Technology, with funding of €2.157m coming from the Higher Education Authority (HEA).
The aim of the programme is to empower and support students, that have traditionally been under-represented, to access Higher Education, with a target to increase numbers by 400 over the next three years.
Among those who will benefit from the programme are people from socio-economic groups with low participation in higher education, first-time mature students, students with disabilities, Irish Travellers, lone parents, programme refugees, part-time and flexible learners and further education award holders.
The initiative will focus on empowering learners across the Midlands, East and North Dublin region.
Prof MacCraith told the launch the 'College Connect' programme will complement a number of existing initiatives in DCU, including their Access programme which currently has 1,300 students enrolled, as well as the Age-Friendly and Autism-Friendly university movements. DCU is also Ireland's first University of Sanctuary.
"Secondly, it's very much a collaboration. As the College Connect Mission says, the aim is 'To change who goes to college by working together as education providers and communities'," Prof MacCraith said.
"DCU and our partners will work together to empower learners right across the Midlands, East and North Dublin region - promoting greater participation in Higher Education, as a whole, rather than recruiting for our individual institutions.
"Throughout this partnership there will be opportunities to learn from each other, share resources and knowledge and most importantly act creatively for the best interests of our communities and our future students.
"In an era of uncertainty, Educational Inclusion is key to securing Ireland's future development and growth. We need learners who bring new perspectives and new ideas from underrepresented sections of society.
"I hope that College Connect will play a significant role in addressing that challenge and making Higher Education a more inclusive place," he said.
Emma Gilchreest, Regional Director of 'College Connect', told the launch their team already has a combined 50 years in community development experience, and are already very familiar with communities around the four third level institutions involved.
Communities are "at the heart of College Connect", she said, adding they have already engaged with 70 organisations, and some 211 individuals.
A new 'jargon free' website for 'College Connect' providing communication, support and information for those looking to access Higher Education will be going live soon.
A national launch for the initiative – which will be used as a platform to release findings from extensive research – will take place at a later date in Dublin's city centre.
The event was MC'd by DCU student Cassie Hunt.
Cassie told attendees at the launch she was an Access student, and could speak to the transformation and impact the programme has had on her life.
College Connect unveiled their new website at their national launch -
www.collegeconnect.ie
, that was developed to motivate, guide and support a future student on their journey to college.
They also launched the first in a series of community informed peer research, which was undertaken with the support of the pathways centre (Dublin Education Center for former prisoners).