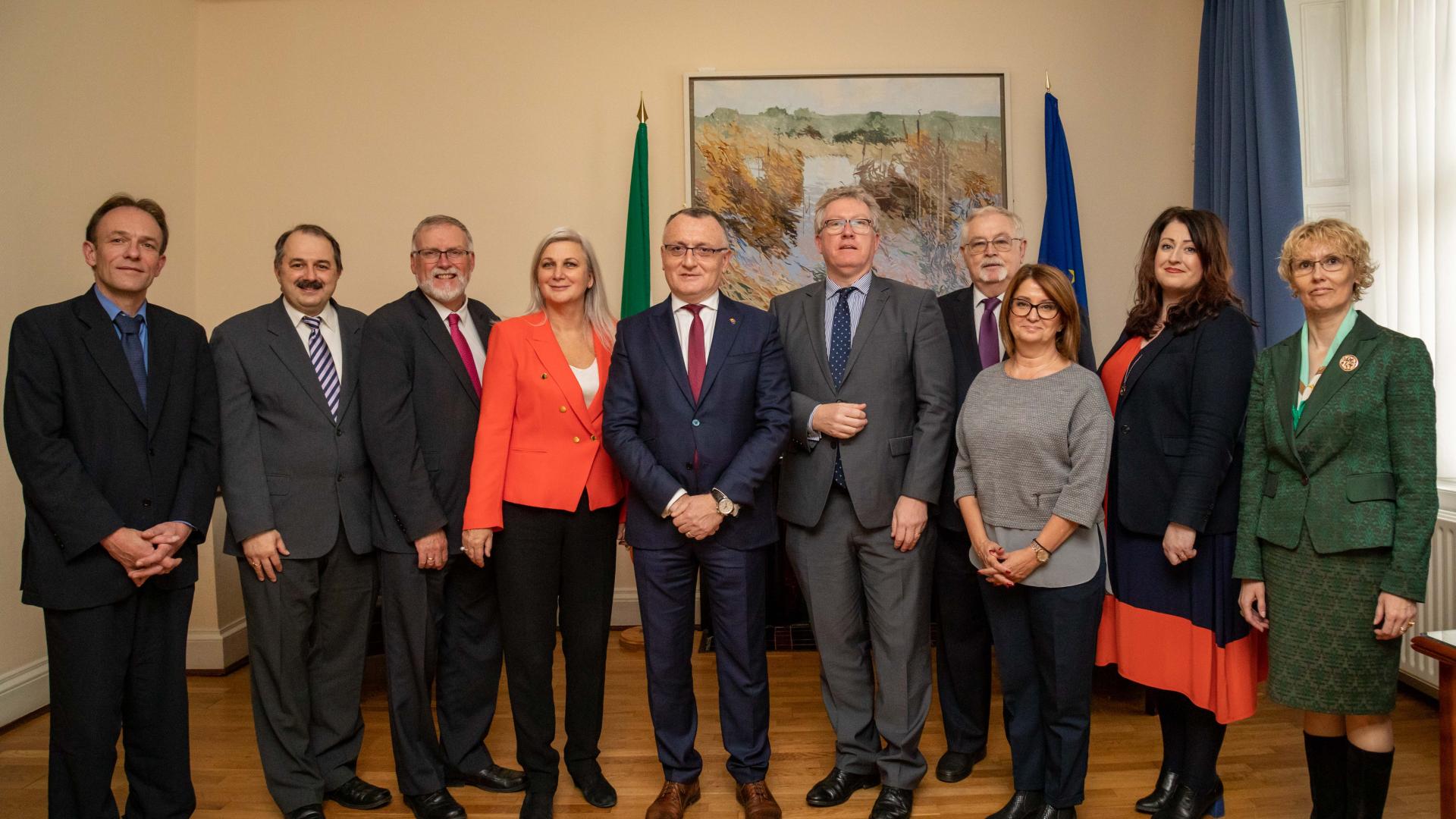 Below Image
DCU welcome Romanian parliamentary delegation as academic links continue to grow
A delegation from the Romanian parliament have visited DCU as academic links between Romania and this university continue to grow.
The group – consisting of members of the Committee on Education, Science, Youth and Sport – were led by former Minister for Education Sorin Cimpeanu.
The delegation – which also included Theodora Sotcan, MP, and Anton Anton, MP - were joined by the Romanian Ambassador to Ireland Manuela Breazu, and they were welcomed to DCU by Deputy President Daire Keogh.
The meeting discussed the education system in Ireland and Romania.
Topics also included the Irish education system at pre-university and university level; management of educational units; education and youth policies at government level; and tailoring courses to fill gaps in the employment market.
At present, there are more than 70 Romanian students enrolled in DCU.
Since 2016, DCU have collaborated with Romanian partners on eight projects including: An exploration of the nature of informal economies and shadow practices in the former USSR region; Open Schools for Open Societies; DigiCulture - Improving the Digital Competences and Social Inclusion of Adults in Creative Industries; and EUSRExcel - Towards a European University Social Responsibility Excellence Award
Between 2014 and 2019, DCU researchers have co-authored 18 publications with seven Romanian institutions, including the Bucharest University of Economic Studies, the Romanian Academy, the National University of Political Studies and Public Administration, the West University of Timisoara, the National Institute for Laser, Plasma and Radiation Physics, the Horia Hulubei National Institute of Physics and Nuclear Engineering, and the University Politehnical of Bucharest.