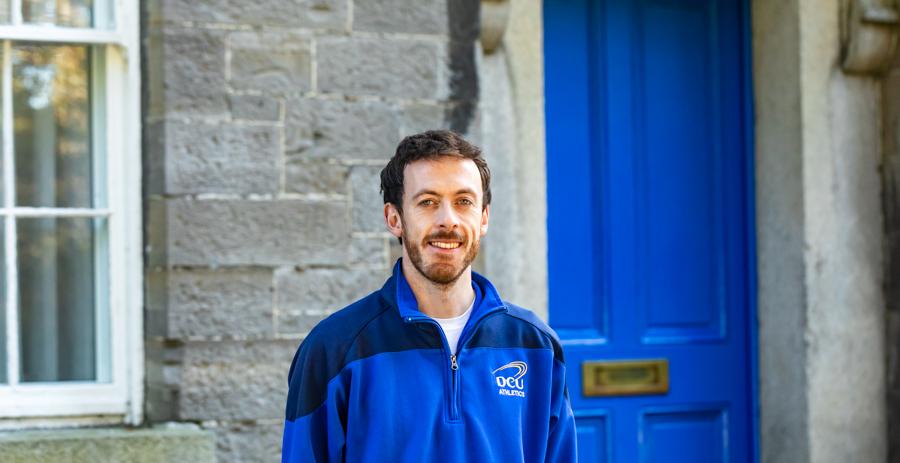 Below Image
Dublin City University appoints international athlete Paul Byrne as Head of DCU Athletics Academy
Dublin City University is pleased to announce the appointment of international athlete Paul Byrne as the Head of DCU Athletics Academy.
Paul is an international level 400 metre hurdles athlete and has competed in European Senior and World University competitions representing Ireland at Junior, U-23 and Senior Level.
The Laois native is ranked in third position on the Irish all-time leading race times for 400 metre hurdles and holds a national best for 300 metres outdoor hurdles.
He joins DCU from his previous role as Regional Development Officer at Athletics Ireland where he coordinated and delivered coach education programmes, oversaw the planning and development of regional athletics squads and the promotion and development of the organisation's flagship Fit4Life programme which provided a pathway for all runners' at beginners or improved level to achieve increased levels of fitness and wellness.
A former Sky Sports Athlete Mentor, Paul possesses a deep understanding and knowledge of all facets of the sport.
He is an alumnus of DCU (BSc Environmental Science and Health), a former athletics scholarship holder at the university and a graduate of the University of Limerick (MSc Sports Performance).