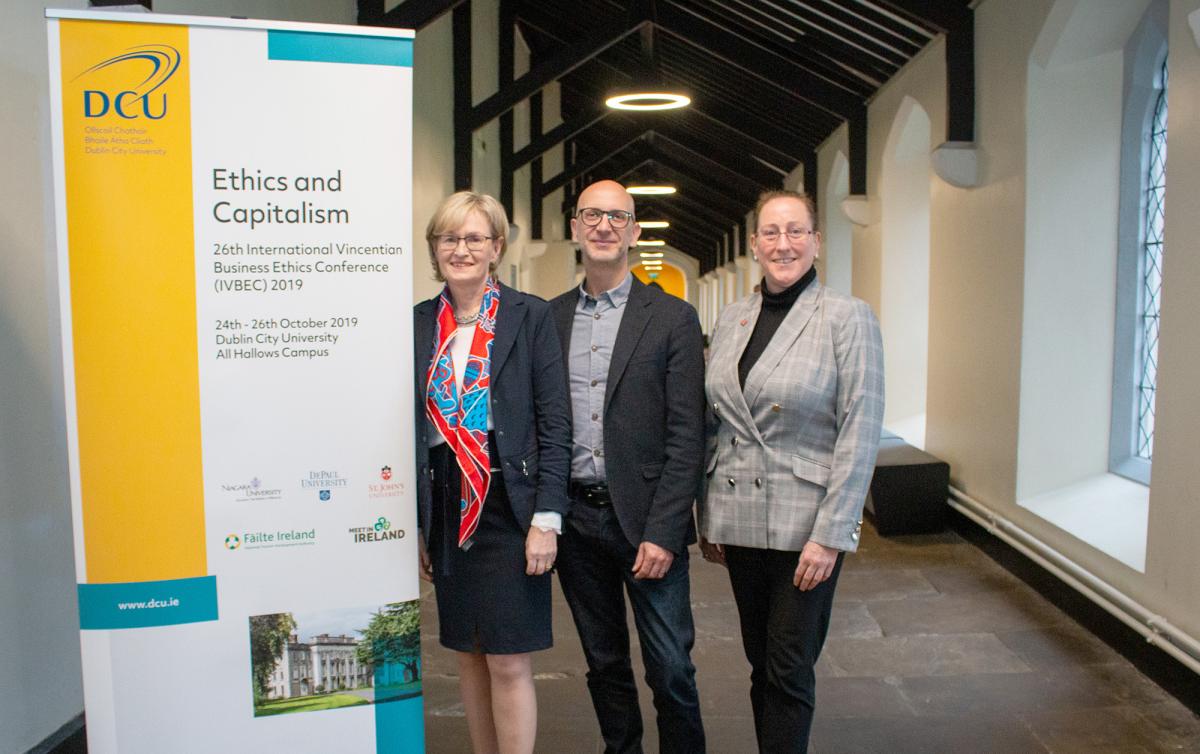 Mairead McGuinness MEP addresses DCU conference on ethics in politics and policy making
Mairead McGuinness, MEP and First Vice-President of the European Parliament spoke this morning at the International Vincentian Business Ethics Conference (IVBEC) on DCU's All Hallows' campus. The theme of her address was What Role for Ethics in Politics and Policy-Making?
Climate change, biodiversity loss and pressure on our natural world is leading to conversations in homes, farms, factories and offices about what is happening to the planet and how human beings can act to address the challenge.
It is also leading to a questioning of capitalism, economic growth and competition - whether the continued focus on these factors sufficient or if we need new ways to measure human wellbeing. When it comes to our most fundamental need for food, questions are being asked about the demands on our food systems, about their sustainability and resilience. There are questions too about competition law and its unintended implications for our food system, putting relentless pressure on farmers and food producers and taking no account of the "public goods" delivered on farms by farmers.
Ms. McGuinness was introduced by Deputy President of DCU Daire Keogh.
About the conference
The theme of the 26th IVBEC 2019 conference is Ethics and Capitalism.
Capitalism, as an economic system, continues to spark many ethical, political, economic, social and cultural debates. It is a system that is not solely confined to economics but has ramifications for many aspects of democratic and family life around the world. However, the connection between economic self-interest and the benefit of all remains a perennial issue. As a subject, capitalism invites an interdisciplinary approach such as political theory, social theory, theology, philosophy as well as ethics.
The conference continues over the weekend.
Photograph (L-R) Mairead McGuinness MEP, Prof Andrew Crane and Orla Collins