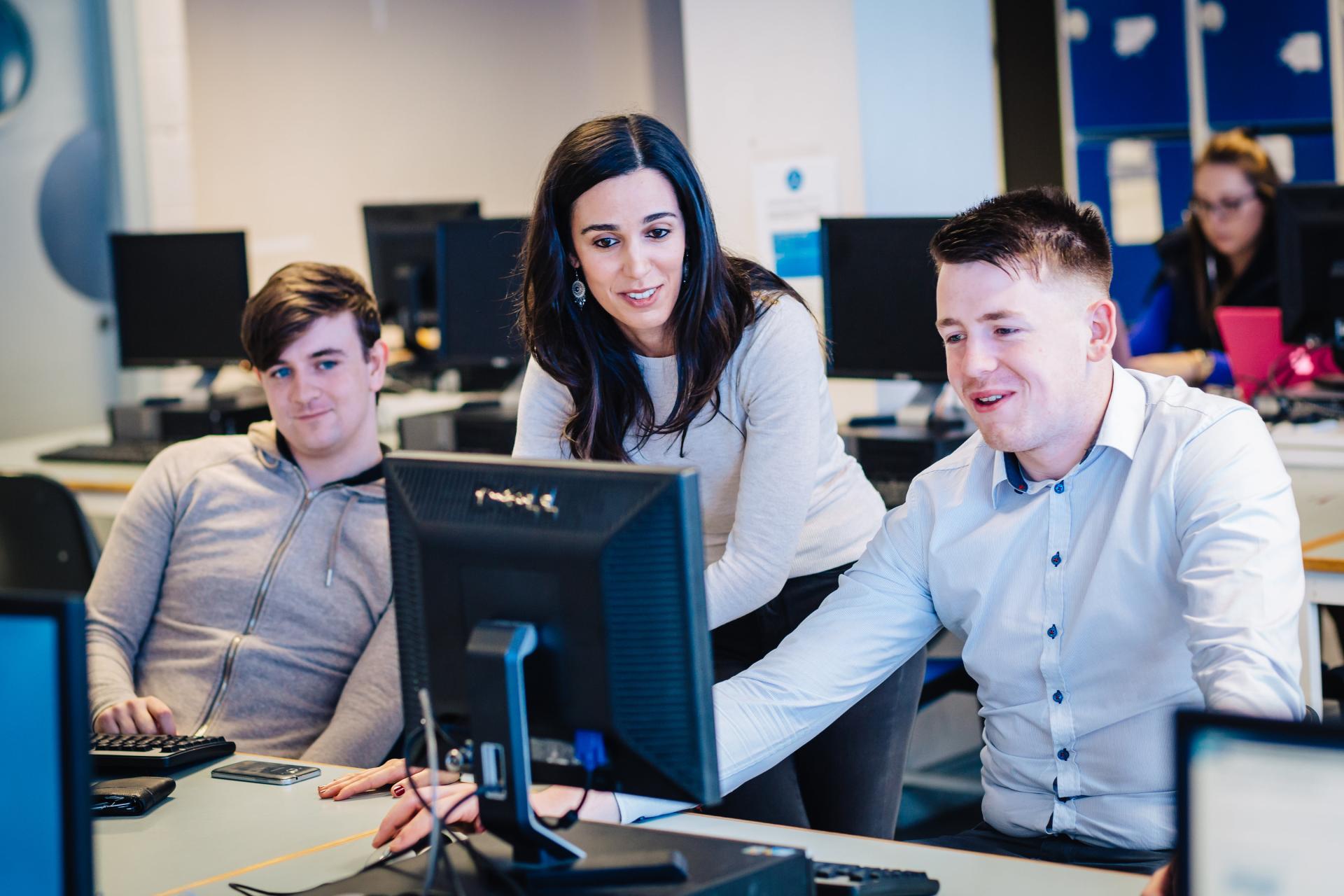 Below Image
#MathsWeek - Demand for DCU's MSc in Financial Mathematics set to increase thanks to buoyant Irish economy
Demand for DCU's MSc in Financial Mathematics is set to increase this year as Ireland's economy continues to thrive.
The course - best suited to people who have completed an undergraduate degree in mathematics, engineering, physics or another discipline involving a significant amount of mathematics - will give graduates more immediate career opportunities.
The MSc in Financial Mathematics gives students the opportunity to learn the fundamentals of financial risk management, as well as learning the technicalities of how people working in finance set the prices of financial products.
It draws together maths, finance and computing to prepare people for a career in financial services.
The course has been active in DCU since the 1990s, but it did experience a dip in demand during the recession.
However, the last two years has seen demand for the course increase as Ireland's economy recovered.
Demand for graduates from the sector is set to grow over the next few years. The country's financial services sector - which already employs 44,000 people - is set to expand further thanks to a Government strategy unveiled last April which aims to boost the sector by an extra 6,000 jobs.
Finance Minister Paschal Donohoe says their strategy gives Ireland the chance to be a "world leader" as a global location for the financial services sector.
"We are seeing two cohorts of people apply for this course," says Brien Nolan, Associate Professor in DCU's School of Mathematical Sciences.

"The first group of people are graduates of maths, engineering and other highly numerate degrees, who are looking to convert to finance. The MSc in Financial Mathematics gives them the knowledge and skills needed for careers in this area - an area where there are excellent opportunities for the right kind of graduate.

"The second cohort comprises people already working in the sector, but who are looking to distinguish themselves from their peers, deepen their skills and move ahead in their careers," he added.
The MSc can be completed on a full-time basis for one year, or on a part-time basis across two years.
For further information about the course, please follow this link: https://www.dcu.ie/courses/Postgraduate/maths/MSc-Financial-Mathematics.shtml