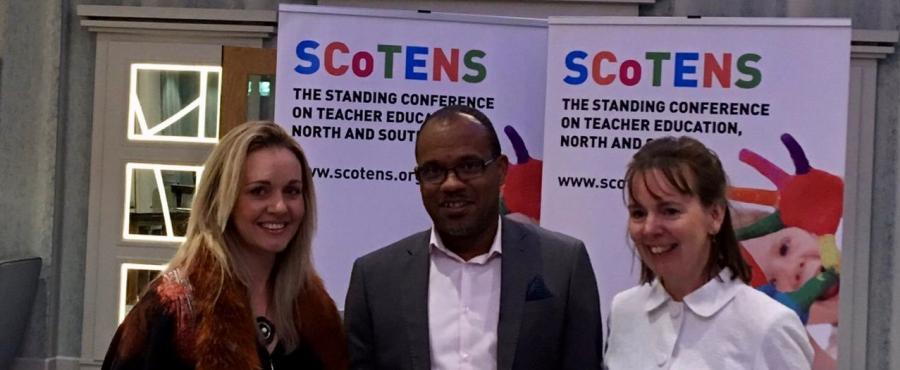 Below Image
Research collaborators from DCU and UU recipients of the John Coolahan Award 2019
The John Coolahan Award was presented to Dr Lorraine Harbison, School of STEM Education, Innovation and Global Studies, DCU Insitute of Education, and Shauna McGill, University of Ulster, Coleraine, at the SCoTENS Annual Conference, 2019. This prestigious award was in recognition of their Seed Funding Research Report which was selected as being most in line with the values and ideals of the Standing Conference on Teacher Education North and South.
The winning report, Universal Design for Learning as a Context for Embedding Technology in Primary School Mathematics, details how the two researchers collaboratively explored how to reconfigure their respective Initial Teacher Education programmes of study to better support the development of their students' Technological, Pedagogical, and Content Knowledge for teaching mathematics in the primary school classroom. The educational framework, Universal Design for Learning, was utilized in order to provide a necessary lens through which technology was embedded successfully in the teaching and learning of mathematics.
The full report will shortly be available on the SCoTENS website. You can also watch a video on Lorraine talking about her research here.
(L-R) Shauna McGill, Prof Paul Miller, Dr Lorraine Harbison