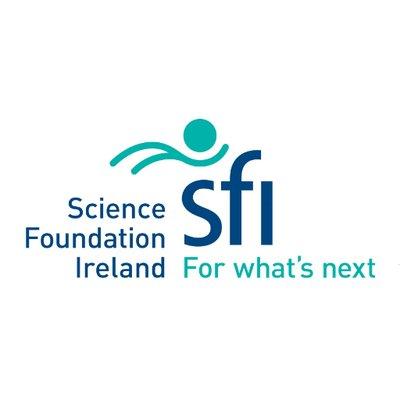 Below Image
Five DCU STEM projects awarded SFI funding
Five DCU initiatives - which are educating and engaging the public in STEM subjects - have been awarded funding by the Science Foundation Ireland (SFI) Discover Programme
Three of the projects were given funding under the 'National' heading. These were the Irish Sign Language STEM Glossary Project (dcu.ie/islstem) ; 'Weave' - interwoven culturally responsive computational thinking with DCU and IT Carlow; and the STEM Teacher Internship (STInT) programme, which is run by CASTeL, based in DCU and which is Ireland's research centre in Science, Technoloy, Engineering and Mathematics (STEM) Education.
The remaining two projects were awarded SFI funding under the 'Dublin' heading. These were 'Maths4All' and 'Voices for Vaccines'.
The five were part of the 47 projects from across the country awarded funding by SFI Discover Programme as part of a national investment of €5 million to fund projects dedicated to educating and engaging the public in sicence, technology, engineering and maths (STEM). The programme aims to increase the public's engagment with STEM and to develop a more scientifically informed and involved society,
Minister for Training, Skills, Innovation, Research and Development, John Halligan, announced the projects selected by SFI earlier this week.
"I am delighted to announce the funding of 47 STEM projects through Science Foundation Ireland's Discover Programme.
"This important work will help to inform the public about the research we fund and develop in Ireland, bringing science and technology to harder to reach audiences. We want young and old to feel confident and empowered in educating themselves on STEM issues.
"By encouraging the public to participate in STEM, we can increase public trust in research, build understanding on why evidence matters and stimulate more conversations about issues of relevance and concern to our citizens, such as clean water, energy and health.
"Ireland continues to benefit economically from the innovative research we develop and our global reputation for research excellence is growing. We must, therefore, ensure that all young people are given equal opportunities to access STEM careers, to help us to shape a better tomorrow for all," Mr Halligan said.
For further information on the DCU initiatives, check out the sites below.
The Irish Sign Language STEM Glossary Project: dcu.ie/islstem
STEM Teacher Internship (STInT) programme: http://castel.ie/stem-teacher-internships/