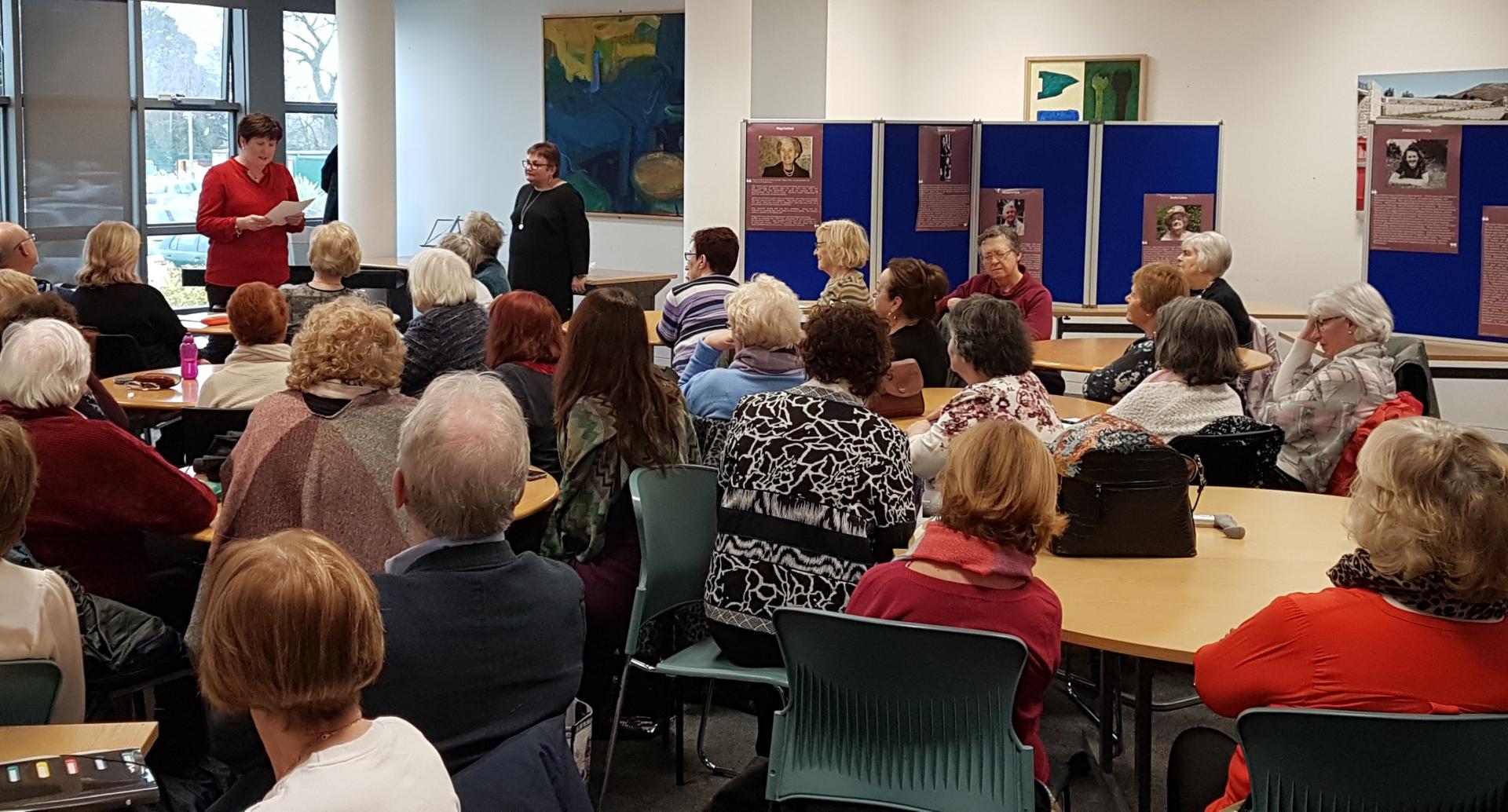 Below Image
DCU Age Friendly University hosts International Women's Day event
The housing crisis has interfered with the 'fabric of society' and is affecting many children, a special International Women's Day event in DCU heard today.
The event - entitled 'I am Generation Equality: Realising by Women's Rights' - was organised by the Age Friendly University network in DCU, taking place on Monday, March 9th.
The theme of this year's event focused on a new generation of women, celebrating the lives of women who came before and recognised their creativity in ageing.
Mairead Hayes, CEO of the Irish Senior Citizens Parliament, was the guest speaker at the event.
She spoke of the constantly changing roles, lives, and rights of women in society.
When looking at the current state of Irish society, Ms Hayes discussed how the housing crisis is impacting the 'traditional' idea of women and their families.
"The lack of housing has totally interfered with the fabric of society, and some of the research now is showing that it has done this more to women than to men."
"The natural nesting idea of setting up the family in hotels is not conducive to them behaving in a way that is natural to them. It is causing a lot of problems. What happens within those settings is going to affect a lot of children."
DCU's Age Friendly Choir sang songs inspired by the lives of women, such as 'Down by the Sallie Garden', a song that honours the women of rural communities, who worked and raised children during challenging times.
This was followed by a number of readings from those involved with the SilverThread workshops. SilverThread works with older people, encouraging them to tell the stories of their lives. Those that took part told stories of great women who had impacted and inspired them.
The stories written by those involved in the SilverThread workshops are available to read on their website, Silverthread.ie.