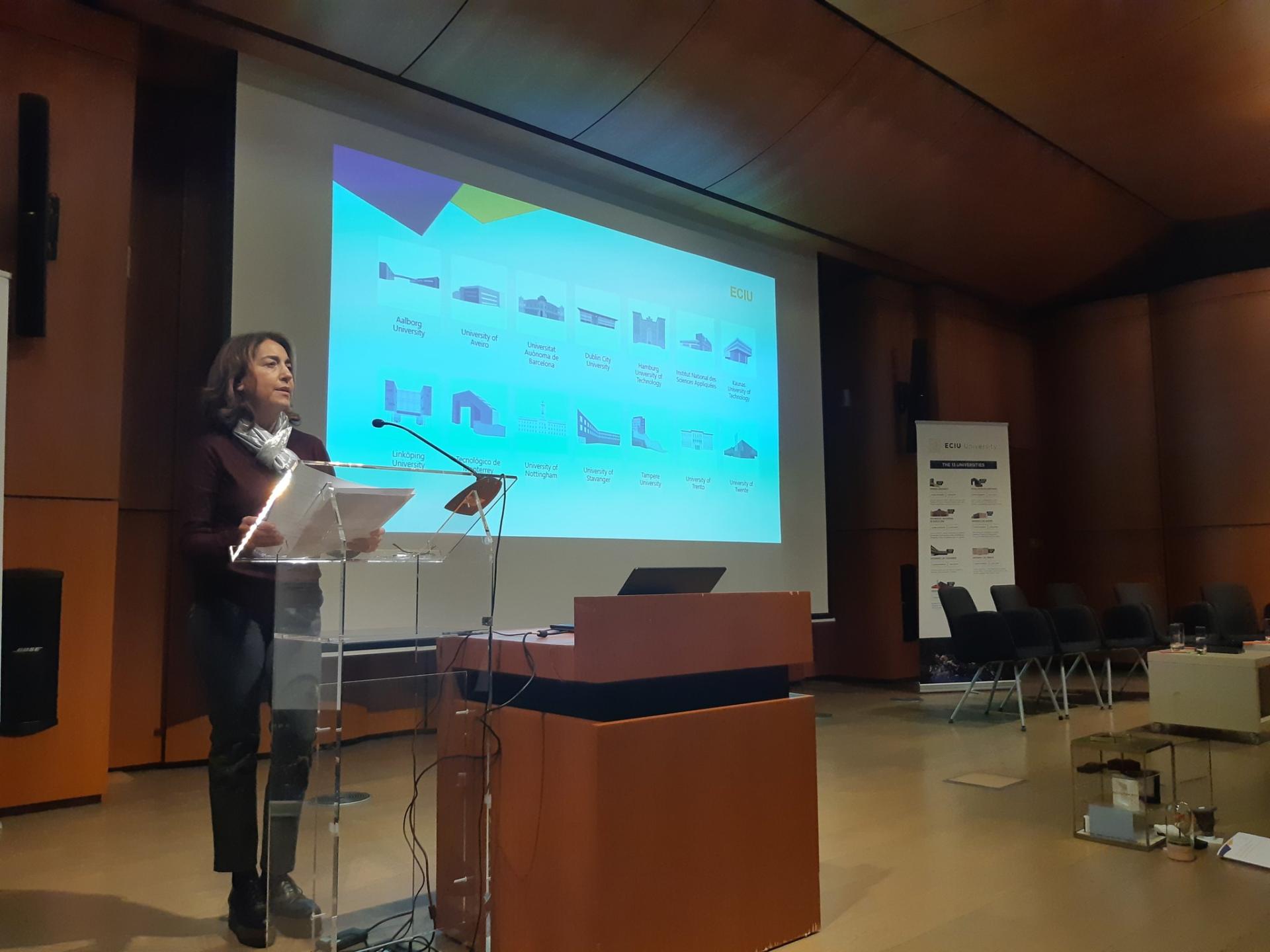 Below Image
ECIU universities urged to 'be bold and dare to dream'
The first 'high level' conference of the European Consortium of Universities (ECIU) took place this week - with the Chair of ECIU urging attendees to "be bold and dare to dream".
Victor van der Chijs made his remarks as the conference got underway at Palais des Académies in Brussels.
Dublin City University is the only Irish university of the consortium.
This week's conference saw 150 attendees discuss the future of the European Universities.
Themis Christophidou, Director-General for Education, Youth, Sport & Culture, gave the keynote address, inviting European universities to be ambitious, adding they are ready to support bold educational innovations.
"ECIU is extremely enthusiastic. It is telling that you are already calling yourselves a university, rather than an alliance or something similar. You were selected because you dare to take risks and explore uncharted paths. Is Europe ready? Yes! Europe is on board.

"Now is the time to deliver and ask for support from funds and national governments. In this manner, we can sow our seeds in fertile soil and reap the rewards in the long run.

"We are impressed by challenge-based learning and the link to the Sustainable Development Goals. We see major potential in the micro-credentials. It satisfies a need our society has.

"In the coming months, we will explore ways to facilitate quality assurance for a European Degree and establish an EU framework for micro-credentials," she said.
Last year, ECIU received approval from the European Union to develop an innovative new model of higher education in Europe.
The three year project will see DCU and fellow ECIU members pioneer Challenge-Based Education on a European scale.
This model allows students to learn by investigating solutions to real-world challenges. It will also enhance the flexibility of education by granting learners "micro-credits" for individual courses.
The ECIU University will be open to students, researchers, industry and society at large, across borders. It will offer demand-driven, interdisciplinary and flexible education, tailored to the needs of society and students.
Furthermore, the challenges will focus on the UN Sustainable Development Goal for cities and communities. This means that learners at ECIU University will be tackling real and important problems in society and help shape a better world.