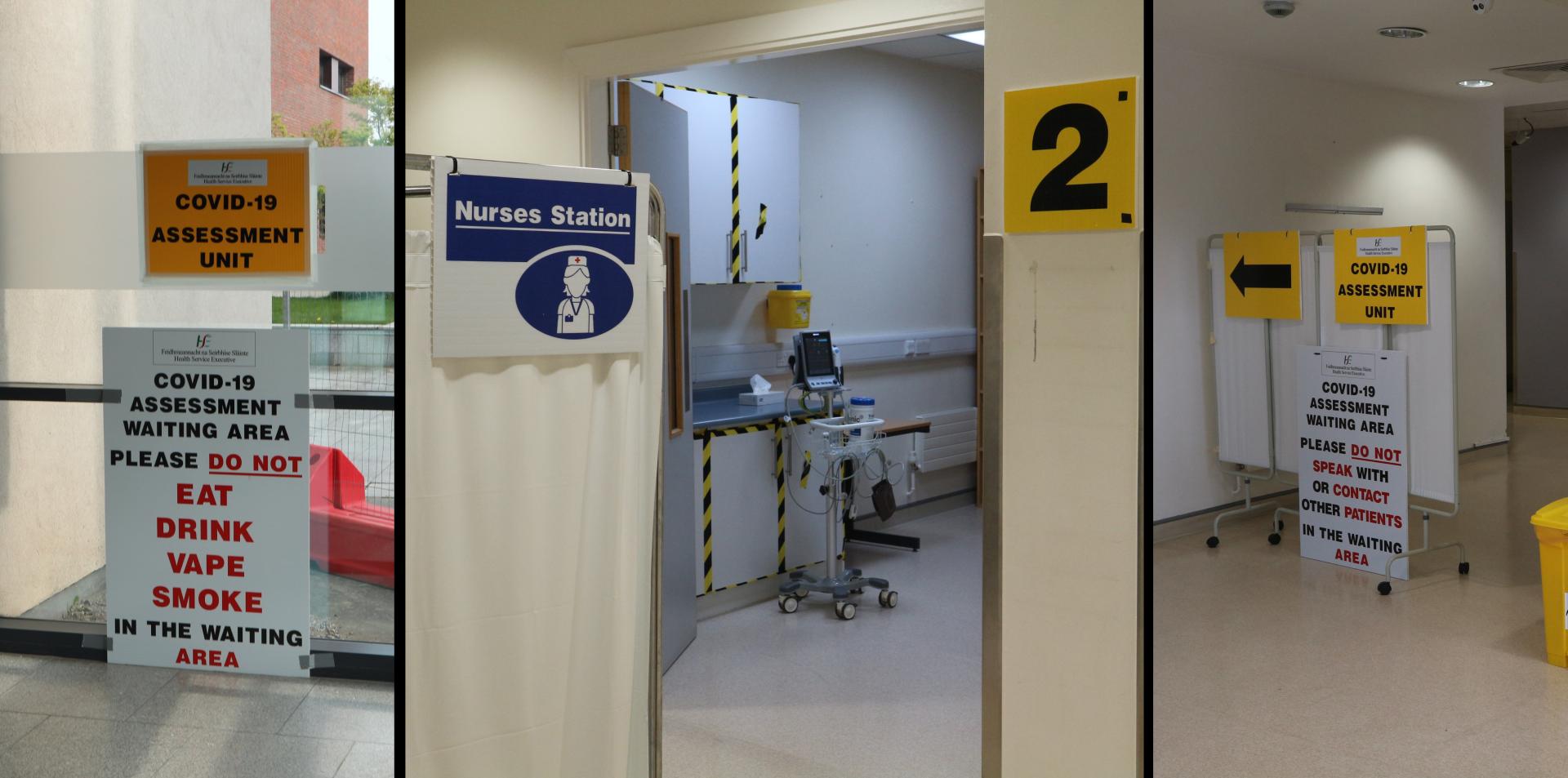 DCU opens Covid19 Assessment Unit on Glasnevin campus
With the assistance of Dublin City University, the HSE has opened a Covid19 Assessment Unit in the Healthy Living Centre on the DCU Glasnevin Campus.
The Assessment Unit is designed to assist patients who need assessment but who do not need immediate hospital care. This is to avoid referrals to acute hospitals where possible.
Patients can only access the unit when referred by their GP; all consultations are by appointment only. Once seen at the unit - which is staffed by GP's, respiratory nurses, respiratory physiotherapists and a clinical lead - patients may be asked to return home, to enter isolation or to attend an acute hospital. An ambulance provided by the Order of Malta is on standby.
The Assessment Unit saw its first patients on Thursday 16th April and the HSE intends to increase the number of appointments in coming weeks.
Dublin City University's COO, Declan Raftery, said,
"In a very short time period, a team of people from across the DCU community prepared the facilities required for review by the HSE. A clinical team visited at the beginning of April and they were delighted with the facility.

The staff involved in getting these hubs set up and fully operational have done incredible work and it echoes efforts we are seeing from the DCU community in this time of crisis."
President of Dublin City University Prof. Brian MacCraith said,
"DCU is proud to host this new centre and will continue to work with the HSE on this, and other initiatives, as part of our contribution to the national effort. The University's response has been made possible by the dedication and hard work of DCU staff.

They have responded magnificently to the challenge through a range of activities such as volunteering for our Contact Tracing Centre and producing PPE for frontline workers."
Contact Tracing Centre and PPE
The opening of the Assessment Unit is part of DCU's efforts to aid the HSE and Department of Health during the Covid19 outbreak.
Researchers and engineers from the School of Mechanical and Manufacturing Engineering and I-Form, the Science Foundation Ireland (SFI) Research Centre for Advanced Manufacturing at DCU, have responded to urgent calls for PPE for Ireland's frontline health care workers. They are using 3D printing equipment in campus labs to produce goggles and face shields for health staff.
You can read more about this work here.
The Nano Research Facility, led by its Chief Technical Officer Maurice Burke, has been making hand sanitiser and supplying PPE (face masks and gloves) to local hospitals and hospices.
The university has also set up a Contact Tracing Centre where volunteer staff from the university contacting people who have tested positive for coronavirus, and finding out who they may have been in contact with and making follow up calls with those individuals.