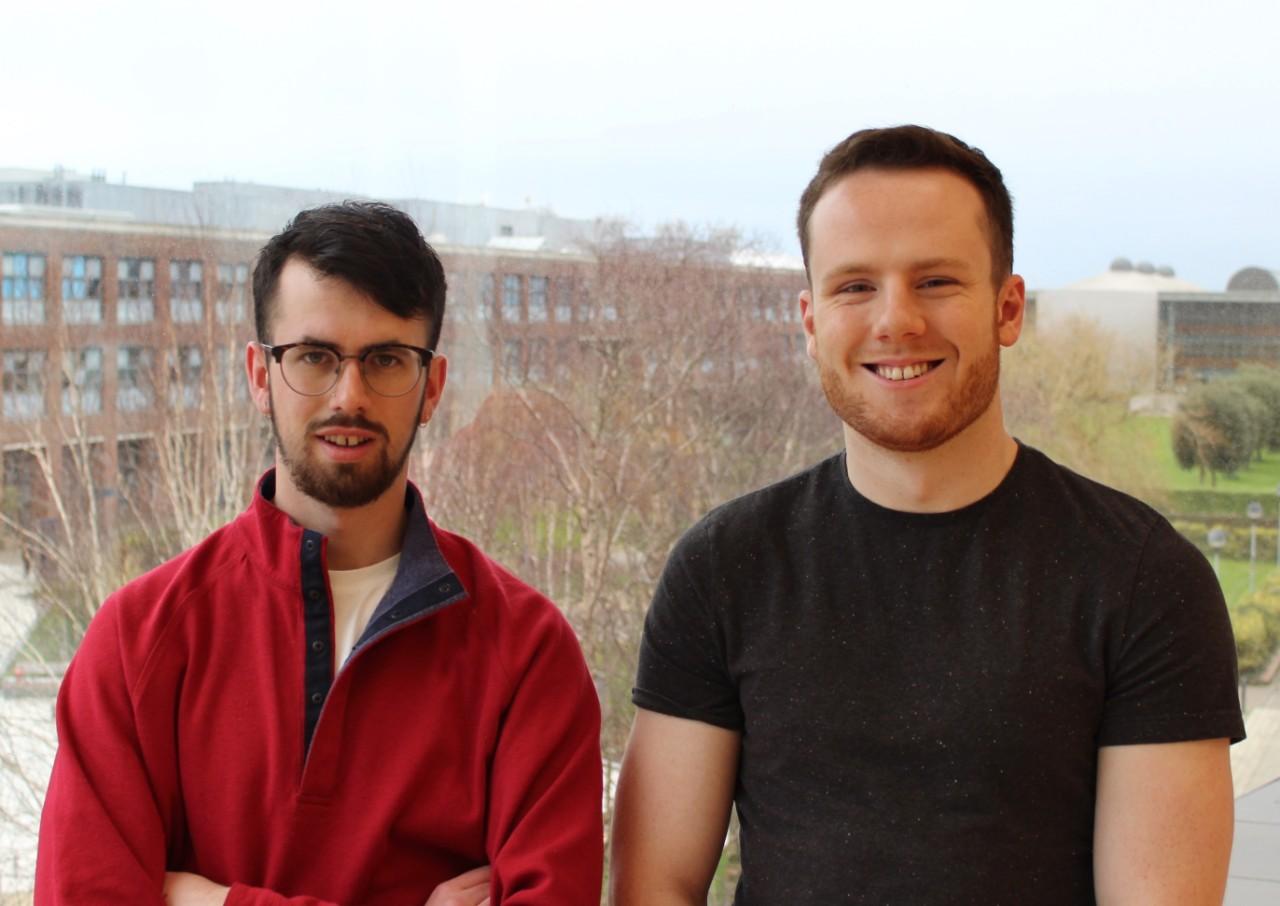 DCU start-up OpinionX shortlisted for the Ireland Funds Business Plan Competition
Dublin City University start-up OpinionX, an online tool for qualitative research, is among the 12 finalists in the Ireland Funds Business Plan Competition (BPC).
The Ireland Funds Business Plan competition is a partnership between The Ireland Funds, the National Digital Research Centre (NDRC) and St Patrick's Mental Health Services (SPMHS).
The shortlisted teams will be competing for a share of a €27,000 prize fund.
OpinionX, founded by Daniel Kyne, a final year MINT (Marketing, Innovation, Technology) and Darragh O'Flaherty, a final year Computer Applications student, is described as " a qualitative survey tool to help organisations understand large groups of people and their complexities".
Daniel has already amassed a strong array of experiences in the tech, social innovation and entrepreneurship space in a short period of time.
He was a member of the DCU team that won the Enactus Ireland Third-level Social Entrepreneurship competition in 2017 with a project called 'Second Scoop' which partnered with Ben & Jerry's.
Other notables include his role as a founding member of the Digital Youth Council of Ireland and a member of the international advisory board to the Excited Digital Learning Movement.
In addition he was previously named on the Sunday Business Post Top 30 Under 30 list in 2017.
The BPC attracts entrepreneurs from research centres and universities around the country.
There are six start-ups from Trinity College Dublin, including Carbon Capture, InjurySense, MyClinic365, Neurofit, Sensibin and KeepAppy; two finalists from Queen's University Belfast: Align and Signal Optimiser; one each from NUI Galway (Project Grace); Dublin Business School (SafetyFreelancer); and Preserve from the National University of Ireland, Maynooth.
Shortlisted teams will now participate remotely in a four-week programme of pre-acceleration workshops, bringing their ideas from concept to pitch, as well as receiving vital mentoring and feedback throughout the process.
The competition will end with a final pitching event in June.
Prizes will be awarded at the final event in June. First place receives a €15,000 cash prize, while second place receives €7,000 and third place receives €2,000.
The competition has also partnered with SPMHS to award a prize of €3,000 for a technology idea focusing on mental health. For the past three years,
The Ireland Funds Business Plan competition has been providing cash to start-ups to help kick-start four new technology ideas.
Start-ups funded by the BPC have gone on to raise €5.66m in follow-on funding, according to NDRC.
Pictured: Darragh O'Flaherty and Daniel Kyne, founders of OpinionX