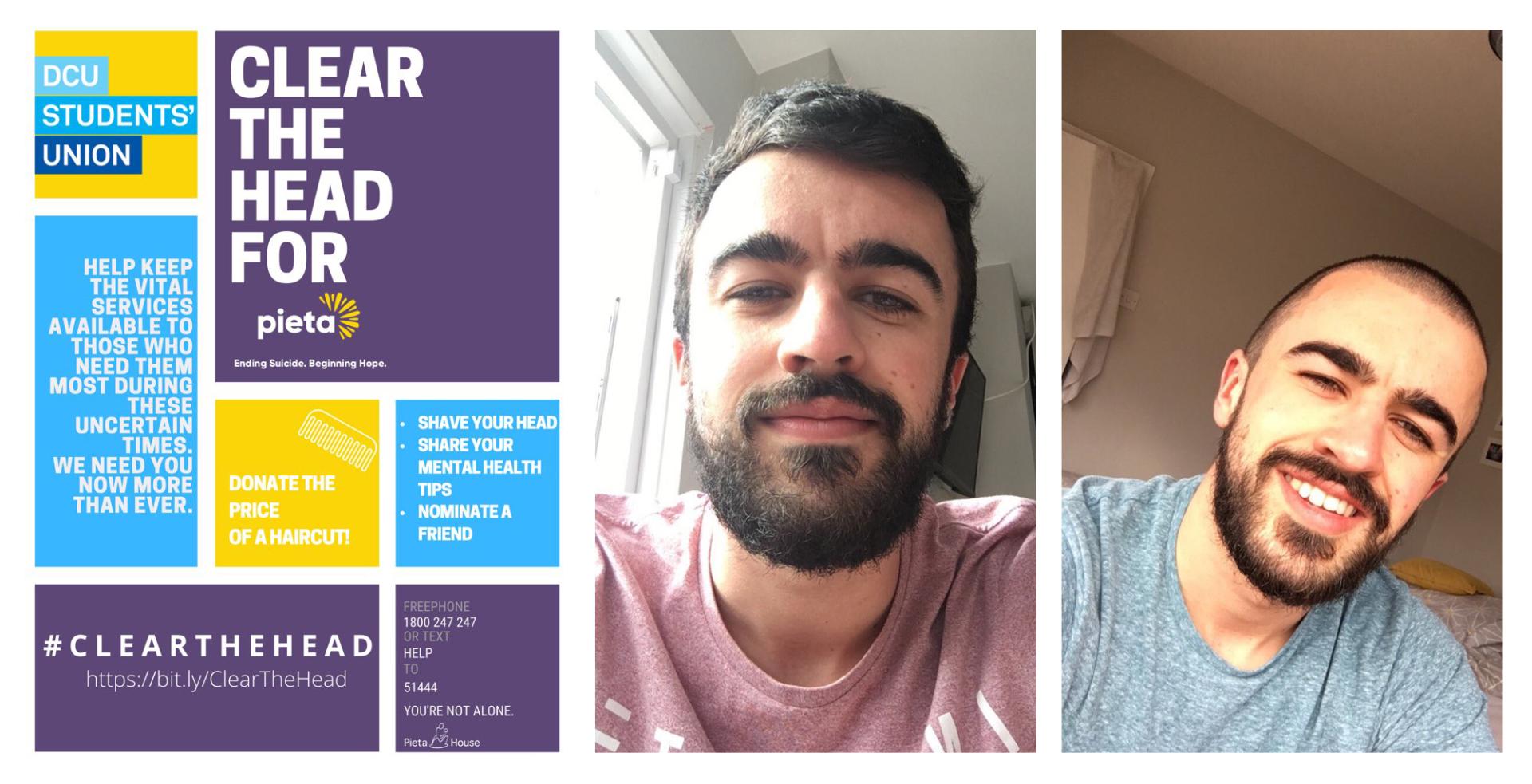 Below Image
DCU students #Clearthehead for Pieta House
On Wednesday night (April 1st) DCU students shaved their heads in aid of the #ClearTheHead campaign for Pieta House. As of this morning (April 3rd) over €7500 has been raised for the charity that aims to prevent suicide and self harm.
The initiative was started by DCU student Terrance Rooney from Gorey. He is in his final year, studying Global Business (Spain). It came about as the annual Darkness Into Light walk for Pieta House which was scheduled for May 9th has been postponed until the autumn. It was supported by the DCU Students' Union.
Aisling Fagan, Vice President for Welfare and Equality in the DCU Students' Union said
"We are blown away by the generosity of the DCU community, family, friends and everyone who has gotten involved and donated to the #ClearTheHead campaign. It has been fantastic to see everyone coming together during a time like this. We are so happy that we have been able to help Pieta to continue to offer the vital supports that they provide through their services. Please get involved and help us to #ClearTheHead for Pieta!"
DCU staff, students and the wider community are being asked to help #ClearTheHead for Pieta House by donating the price of a haircut (or more if they're able) and to shave their head (or at least give their hair a chop) and nominate a friend to do the same.
Anyone who wishes to donate can do so here.