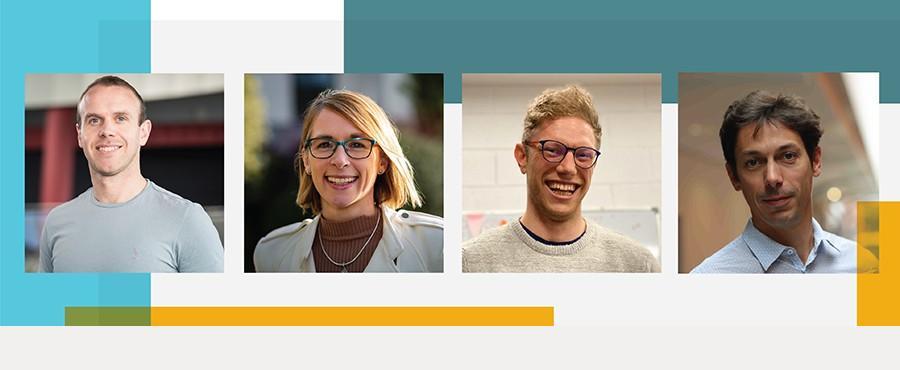 Below Image
Put fun at the heart of physical activity- Facebook Live Broadcast takeaways
Part three of our Facebook Live Broadcasts with the School of Health and Human Performance, took place yesterday (Wednesday, April 8th) with Dr Cameron Peers on the series topic of how adults and children can keep active during COVID-19.
Dr Peers's main research focus is on the areas of psychology, wellbeing, confidence and the motivation linked to physical activity and this week's series looked at those topics in greater detail with superb audience questions.
Here are our top five takeaways
Find your motivation dwindling? - try online resources and focus on FUN!
Some of yesterday's viewers highlighted that their motivation to work-out and get physical activity in, was beginning to dwindle.
Dr Peers highlighted that the abundance of online work-outs, particularly those provided by DCU Sport, are extremely beneficial and can help each person, getting some form of exercise in and keeping their motivation and energy levels up.
A special mention was also made to DCU Healthy and DCU Dance for their excellent zoom classes on yoga and dance.
Focus on the benefits and reframe how you view exercise.
Trying to keep children engaged
If you are faced with the dilemma of varying degrees of enthusiasm among your children for exercise, try and focus on the fun part of it.
Work on getting the kids involved and coming up with ideas on what to do. Try and get yourself involved in any work-outs you create.
Again, make it fun and this can help to create a positive association with physical activity.
Don't be afraid to tie in some numeracy and literacy skills into any games as well- creating a more holistic approach overall.
Running out of ideas for exercise?
Due to the 2km restrictions, our movements are limited, therefore it is not possible to go on long distance runs or very long cycles.
One of the queries, from a person new to running, is related to some ideas around fun activity/exercise within the 2km radius.
If you are a novice runner, the advice was to set short term goals and build in challenges each day to what you do.
Dr Peers recommends focusing on something you really value and building that into your daily routine.
Even if you are not in the mood, try to get some form of exercise in and try not to be too demanding on yourself.
Creativity is an integral part of enjoyment
Think about exercise in creative ways and build fun challenges and tasks into it for children- this will help to create a sense of enjoyment for them and in turn build a positive association for them with exercise.
Creating a new routine
Try and make sure exercise is a part of your day and in your routine. Make the activity as fun as possible.
Try and ensure it is in your daily lifestyle as it will help in terms of your energy and sleep patterns during this challenging time.