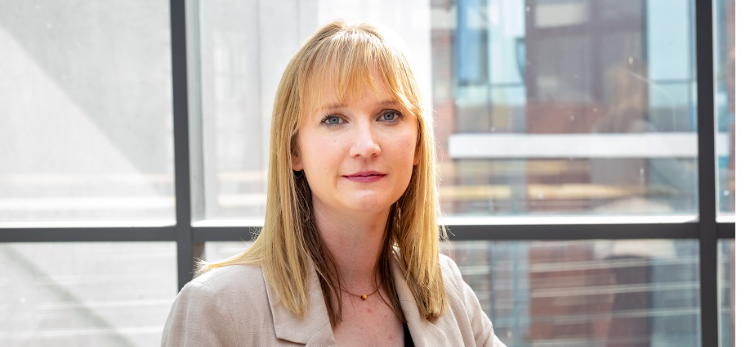 Research at DCU to support young people with Autism adjust to routine after Covid-19
Dublin City University has welcomed today's announcement of Health Research Board COVID-19 Rapid Response funding for research that will support young people with Autism Spectrum Disorder (ASD).
Led by Dr. Sinéad Smyth, from the DCU School of Psychology, the successful proposal will develop a flexible resource package to support children and young people with an ASD diagnosis, as well as their families and educators, to resume regular daily routines once COVID-19 restrictions are relaxed.
The research will also look to determine what the current and long term impacts of the COVID-19 related restrictions are on the wellbeing of individuals with ASD and their parents.
There are currently 14,000 students in schools in Ireland with an ASD diagnosis and, when parents, teachers, tutors and SNAs are also considered, this is a very large group.
Commenting on the award Dr. Sinéad Smyth at DCU's School of Psychology said:
"I'm delighted to be involved in the national scientific response to the COVID-19 pandemic. The necessary closures and restrictions on movement that have been implemented in response to the COVID-19 pandemic have had wide ranging impacts on us all. For children and young people with ASD, adapting to change at such a rapid rate can be very difficult. Dealing with the current challenges is important, but we also have to look beyond the current situation to begin preparing for the loosening and lifting of restrictions.

Our project involves the development of a transition package to guide parents and educators in preparing children and young people with Autism for the resumption of regular daily routines following the lifting of COVID-19 restrictions. The development of this resource will be informed by the needs of families and young people, as measured through surveys, as well as expert consensus on the targets and means of intervention."
Welcoming the announcement, Professor Brian MacCraith, DCU President said:
"This is wonderful news and the project's focus is particularly apt for DCU as we became the world's first Autism-Friendly University in 2018. I want to congratulate Dr. Smyth on her success as I know how competitive a process this was. Her project will add further strength to the broad range of activity being supported under the umbrella of DCU's COVID-19 Research and Innovation Hub."