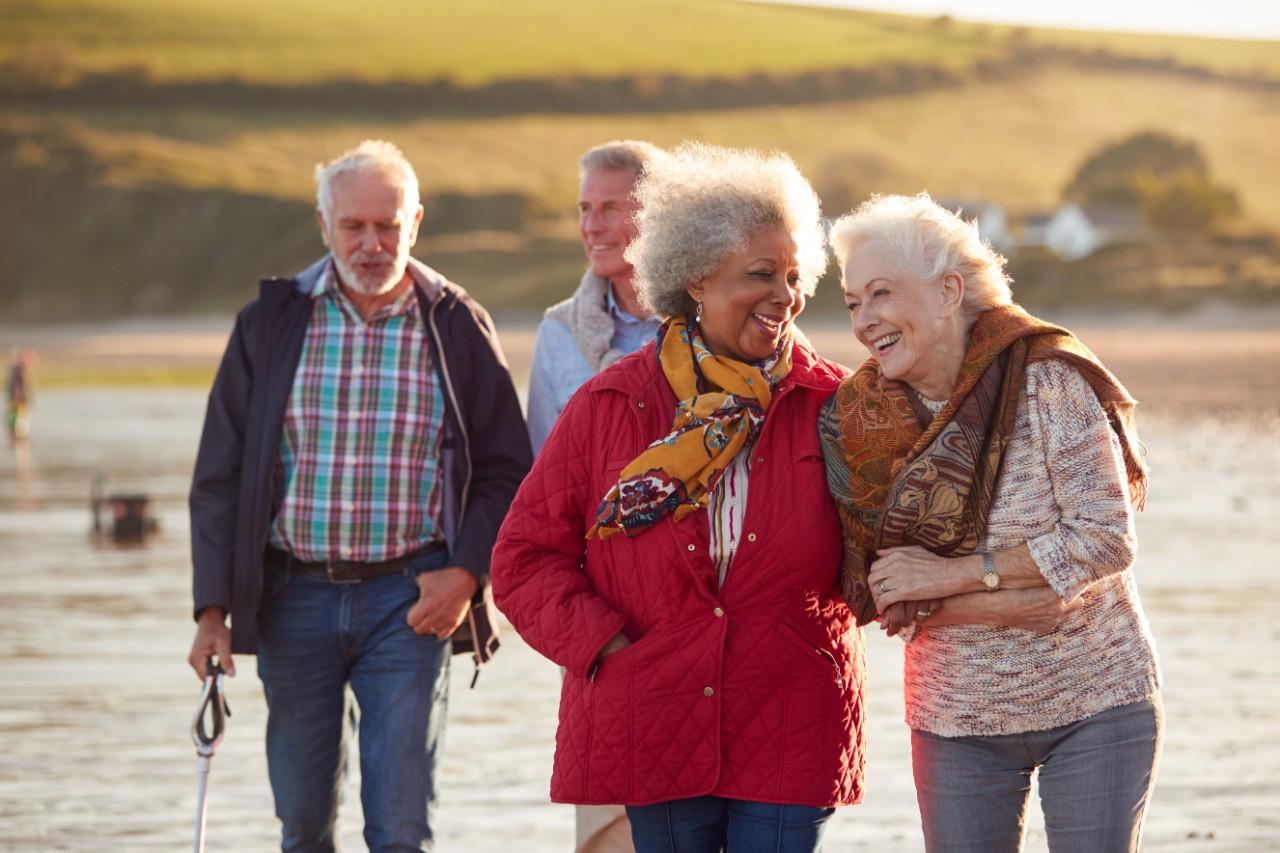 Below Image
Research team working to develop technology solutions to support older adults to live independently at home
Researchers at the Centre for e-Integrated Care (CeIC) and the Insight SFI Research Centre for Data Analytics at Dublin City University have joined forces on a new research project to develop technological solutions to support older adults to live independently at home.
The aim of the NEX project is to explore and develop cost-effective technology solutions that meet the needs of older adults and support them to remain living independently in their own homes.
A national online survey will be launched on Thursday, June 4th to seek opinions about how technology might play a greater role in supporting independent living at home.
Researchers are keen to get the insights of older adults living at home, family caregivers and health and social care workers who provide care to older adults.
The information gathered from the survey will help to inform the research team on the type of solutions that are deemed most appropriate.
The Central Statistics Office projects that by 2051 the population aged 65 years and older is expected to increase significantly from 629,000 to nearly 1.6 million.
The vast majority (94%) of older adults in Ireland live at home and approximately one third live alone.
The need for home care and support will increase accordingly and a 2017 report by the Economic and Social Research Institute (ESRI) anticipated that the demand for home help will increase by between 38% and 54% by 2030.
Family carers will continue to play a major role supporting older adults to remain independent at home.
Irish technology companies Davra and Danalto, both leaders in the field of IoT (Internet of Things) are collaborating with researchers on the project, which is funded under the Disruptive Technologies Innovation Fund administered by Enterprise Ireland.
Dr Catriona Murphy, Assistant Professor of Nursing, School of Nursing, Psychotherapy and Community Health and one of the project PIs (Principal Investigator) said,
"Imagine a future in which we live longer at home with assistance from technology that can enhance communication, assist self-monitoring and securely share information with our network of care givers in order to improve our quality of life. That is the future we are imagining with the NEX system."
Mr Joe Quinn, Chief Technology Officer, Davra. Industry Lead.
"The NEX project uses a person centered approach that begins and ends with accommodating the needs and desires of the end users.
Simple to install, simple to use and delivering insights that support independence, NEX gives you and your loved ones the peace of mind that you are safe, healthy and receiving the level of care that you desire."
Click here for a link to the survey
To find out more about the project contact the research team at NEX@dcu.ie
The Insight SFI Research Centre for Data Analytics is a joint initiative between researchers at University College Dublin, NUI Galway, University College Cork, and Dublin City University, as well as other partner institutions. It brings together a critical mass of more than 400 researchers from Ireland's leading ICT centers to develop a new generation of data analytics technologies in a number of key application areas.
The Center for eIntegrated Care (CeIC) based in the Faculty of Science and Health in DCU provides a platform for nursing researchers working in partnership with other cross-disciplinary researchers, citizens, health professionals and industry partners to lead out on the design of new models of integrated care using digital and eHealth resources.