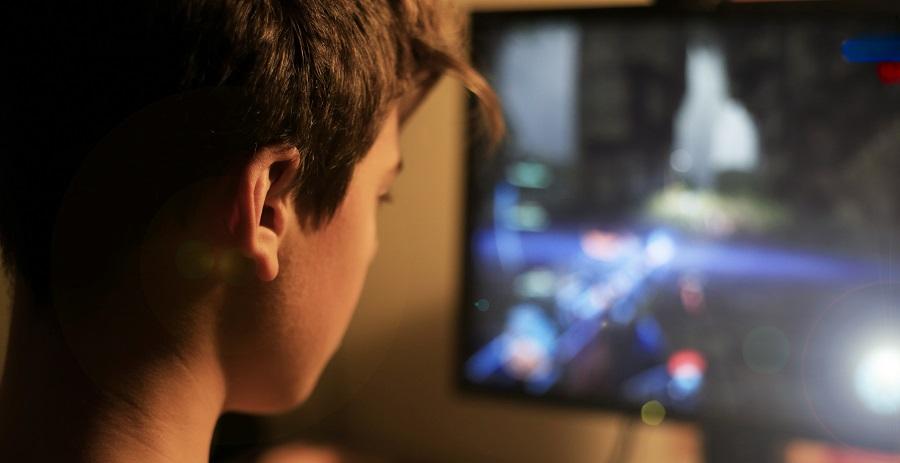 Below Image
Children spend significantly more time online during Covid-19 lockdown - new DCU research highlights impact on children's online safety and family wellbeing
New research carried out by the National Anti-Bullying Research and Resource Centre at Dublin City University in partnership with the Joint Research Centre of the European Commission which looks at how children and parents engaged with digital technology while staying at home during the Covid-19 lockdown highlights a number of impacts on children's online safety and overall family wellbeing.
The study, which explores the experiences of over 1,000 parents and children aged between 10-18, focuses on children's exposure to online risks such as cyberbullying and harmful online content, their digital technology use-related habits and the use of digital technology for school purposes. It also looks at parental worries regarding technology use and the positive aspects for families, such as the acquisition of digital skills.
It finds that children significantly increased their use of technology during the lockdown, with 71% of children who use smartphones saying they used them more often during lockdown than before; the same is the case with 72% of children who use social media, 66% of those who use gaming consoles and 65% of instant/ private messaging users.
While many social media sites do not allow children under the age of 13 on their platforms, a sharp spike in social media use is visible in the 10-13 age category as well (75% of children who use social media in that age group used them more frequently during the lockdown).
Despite this increase in technology use, less than a third of children reported to have been victims of cyberbullying during lockdown (28%) and there wasn't a sharp increase in victimisation. Among those cyberbullied, 39% said this happened more frequently during lockdown than before, 37% said it happened about as frequently as before, while 23% said it happened less frequently than before.
Incidents of cyberbullying were found to be more prevalent within younger age-groups and between males. For 66% of children who were cyberbullied aged 14-16, it was more common in private or instant messaging services such as WhatsApp or Viber.
Speaking about the findings, Dr Tijana Milosevic, Researcher at the Anti-Bullying Centre (ABC) in DCU said:
"While we definitely need to be careful about cyberbullying, and ensure that every child who experiences it received adequate help, especially as children's lives become ever more dependent on digital technology, these numbers may not be as alarming as we might have expected them to be.

I would also like to draw attention to the increase in cyberbullying on direct messaging/instant messaging apps, which we notice for children who were cyberbullied in the 14-16 age group. There is some debate about how to go about regulating such technology having in mind the private nature of conversations there, which makes these distinct from social media. Cyberbullying can look different on private messaging. This can create challenges for prevention and intervention."
Many parents who participated in the study agreed on the positive aspects of technology use, in particular that it helped them to maintain contacts with family and friends (86%) and that it helped their family be more creative during lockdown (61%). Important digital skills were reported, such as an increased knowledge of video conference tools and almost half (49%) of children say they know where to find health information they can trust.
While there were many positives, a portion of parents reported an increased level of worry over their children's Internet and digital media use. Over half (57%) expressed concerns that the pandemic would have a negative impact on their child's education (falling behind in schoolwork, failing in exams etc.), with 42% reporting worries about cyberbullying and 62% worried about their children's mental health.
"We expected to see an increased worry in parents, but these findings reveal that a number of parents also experience benefits related to digital technology use. Less than half of parents (41%) agreed with the statement that their family was experiencing fatigue from overuse of digital technology. Reading media reports during lockdown, I expected such numbers to be higher. It was also interesting to see changes in parental mediation" said Dr. Milosevic.
The report highlights a change in parental practices, with only a quarter of parents saying that they forbade some digital activities to their children more during lockdown than before, such as playing online games or buying things online, while slightly under a half (42%) said they used digital technology together with their child more than before, such as playing or learning together.
The full report 'Kids' Digital Lives in Covid-19 Times' is available to download here