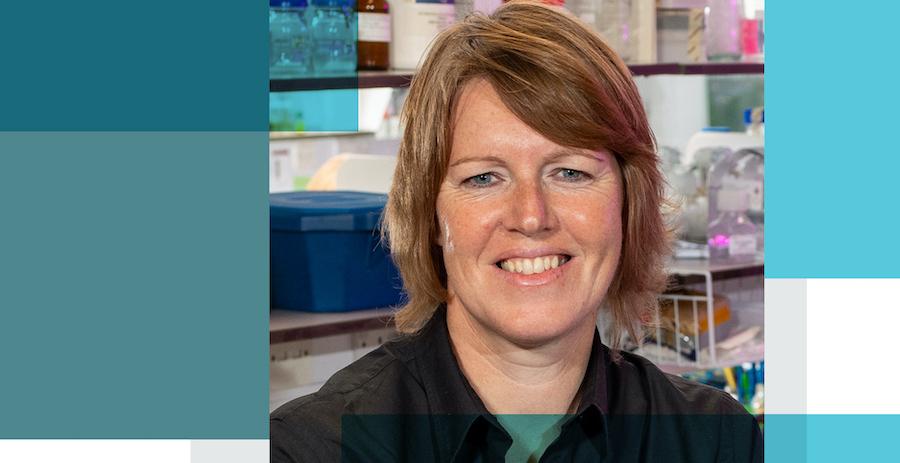 DCU appoint leading expert in nanomedicine applications
Dublin City University is pleased to announce the appointment of Prof Helen McCarthy, a global leader in the development of non-viral delivery systems for nanomedicine applications.
Professor McCarthy will take up a 20% professorial role at the School of Chemical Sciences and within Biodesign Europe, a new applied research centre at Dublin City University, launched earlier this year in partnership with Arizona State University's Biodesign Institute.
This is an international appointment and Professor McCarthy also holds the Chair of Nanomedicine in the School of Pharmacy at Queen's University Belfast (QUB).
Prof McCarthy has published over 130 scientific publications, holds multiple patents and has presented her research at numerous international conferences.
She has been the recipient of research funding from the National Science Foundation, Invest Northern Ireland, Cancer Research UK, Prostate Cancer UK, Royal Pharmaceutical Society of Great Britain, The Royal Society, BBSRC, MRC, EPSRC, and Versus Arthritis.
Current academic research projects involve gene therapy for metastatic deposits; miRNA therapeutics for oncology and wound healing applications; mRNA and DNA vaccination strategies; repurposing of bisphosphonates and regeneration of bone by increasing the bioavailability of ceramics.
The wide-spread utility of these delivery systems has led to a spin-out company pHion Therapeutics of which Prof McCarthy is the founder and CEO.
pHion Therapeutics work closely with Cell and Gene Therapy Catapult and the Medicines Discovery Catapult to develop therapeutic vaccines and ex-vivo technologies with the support of Innovate UK and InvestNI. It is also a past winner of Invent NI 2017 and the All-Ireland Seedcorn Investor Readiness Competition 2017-18.
Prof McCarthy currently sits on the Prostate Cancer Research Advisory Committee and is an external examiner for Pharmacy at RCSI and Translational Oncology in TCD.
Prof McCarthy is delighted to further strengthen All-Ireland collaborations with this appointment and is looking forward to being involved in exciting multidisciplinary research within DCU and to fostering new collaborations between DCU and QUB.
Prof Michelle Butler, Dean of the Faculty of Science and Health said,

"We look forward to working more closely with Professor McCarthy.

Therapeutics and diagnostics research is a core strength within the Faculty of Science and Health, including designing and synthesising targeted drugs, developing intelligent delivery systems so that these drugs can be targeted where needed, fundamentally deepening our understanding of how to treat and ultimately prevent disease.

Helen's research developing vectors to deliver therapeutic nucleic acids and small molecules beautifully complements our research.

Already she is working with researchers in chemical sciences and the NICB, and together we are combining novel drugs with smart delivery systems to develop tomorrow's therapeutics."

Prof Nicholas Dunne, Executive Director of Biodesign Europe said,

"We are delighted to welcome Professor McCarthy to Biodesign Europe.

Helen's research embraces a "molecules to manufacturing" paradigm that drives innovation and an entrepreneurial spirit and is clearly aligned to our vision of transforming lives and societies through nature-inspired scientific innovations at the intersection of engineering, biology and computing, global engagement and translation.

Her research strengths, as a great innovator and leader of transdisciplinary research programmes that impact critical human health problems on a global scale, provide new avenues to pursue solutions to some of the world's most difficult challenges."